Transform gut-based guesses into data-driven decisions
Want to realize the benefits that come from tapping into a new market?  Look no farther than your onboarding strategy.
Strategic onboarding plans are one of the most effective sales strategies for credit unions. It improves engagement, share of wallet, retention and ultimately the entire value of a relationship.  The challenge of an effective onboarding campaign is the relatively short time period credit union staff have to execute.
The first 90 days are critical in forming cross-product relationships with your new members.  This is the "honeymoon phase" – the time they are most open to learning about the advantages of all your products, not just the one that brought them through the door.  The key to meeting the challenge of this compressed timeframe is a data-driven, focused approach to get your newest members engaged quickly.
There are three distinct phases of an effective onboarding strategy:
First 30 Behavior Collection
Cross-Selling
Performance Measuring
Each phase has a specific purpose that will leverage the quality of touch points you have with your members.  Every interaction within these phases will work to create trust, building the foundation of a long-term partnership.
Phase One: First 30 Behavior Collection
This first phase is essentially a study period. That said, you don't want to simply sit back and watch. Outreach is critically important when a member is brand new.
During the first 30 days, you'll collect the behavioral data of new members. The goal is to use that data to develop an interaction model for the cross-selling stage. Take, for example, a new member who opens a checking account. You'll collect information on the number and types of debit transactions he initiates within his first month. While simplistic, this data collection is essential to building a model for the next phase.
In addition to a good foundation of behavior data, the success of your next phase depends on the interaction you establish in these critical first 30 days. The importance of reaching out to new members to make sure they feel welcome and "at home" with your credit union can't be overstated. Outreach may include a welcome call via call centers/ credit union representative, direct mail, welcome kit after 10 days, a welcome email introducing your credit union's brand, vision or initiatives and/or a feedback call at the end of the 30-day period.
Phase Two: Cross-Selling
During this phase, you'll identify and promote "next up" products and services. These are the solutions that best match the needs you've identified based on your member's first 30 days.  With a simple statistical model, you can determine not only the best product, but also the appropriate number of touch points for the next 60 days.
You'll also be working to identify triggers – action or activity that signals a member's readiness to apply or sign up for a new product. A trigger may be, for example, unusual deposit activity in the checking account. You may find this particular trigger signals a need for a savings account or CD. Most predefined triggers can be used in cross-selling for up to 90 days.
The cross-selling phase can also be extended to your existing members. This can be especially effective for credit unions that may not have marketed to this audience for a significant length of time.
This approach ensures maximum services are sold, which leads to greater revenue while building a loyal base. The cross-selling phase can be divided into two sub-phases:
1. Determining Likelihood of Response

Using data from the First 30 Behavior Collection phase, such as credit limits, number of transactions, original balance, etc., credit unions can determine the likelihood of each member's positive response to a sales initiative. This allows marketing teams to categorize members into groups and set appropriate marketing dollars aside for each. Those least likely to respond are marketed to at a different level (if at all) than those who are most likely to respond.
2. Identifying the Best Next Product
By analyzing the order in which products have been purchased by similar members of the credit union, you can predict how your new members will engage. This is known as sequence analysis.
For example, if the opening product was a car loan, the next best product might be a checking account, followed by a rewards credit card. In this example, each of the promotional pieces designed to trigger an application would also include marketing of "stickier" products, such as mortgage loans.
Phase Three: Performance Measuring
A great strategy is only as good as its results. Measurement is essential to not only understanding what worked and what didn't; it also helps you recalibrate.
If your onboarding strategy has not produced the desired outcomes for a set of members, start by identifying new decision rules. After that, repeat the first two phases of your onboarding strategy.
Recalibration is most effective when based on at least 90 days of member engagement data, so don't give up on your strategy too soon. Give it time to work before determining a re-do is in order.
Effective onboarding uses your marketing and sales dollars strategically to create bottom line growth.  But, like so many other areas of your product portfolio, you must understand the triggers and inclinations of your members to introduce them to the best next product.  Without this knowledge, you are simply guessing at the next cross-selling opportunity.  Isn't it time to turn those gut-based guesses into data-driven decisions with the information right at your fingertips?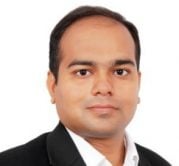 Suchit Shah is the COO of CU Rise Analytics, a Virginia-based CUSO. CU Rise helps credit unions that want to focus their time and resources on the most advantageous strategies ...
Web: www.cu-rise.com
Details