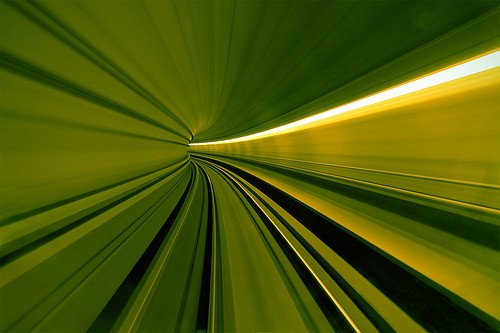 Michelle Shapiro, Hyland Software
Core banking providers are taking over the credit union headlines lately. It reminds me of how the geniuses at Cornerstone Advisors effectively used pop culture to urge financial institutions to overhaul their cores in their infamous "Pimp My Core" GonzoBanker article.
For those of you who gave up on MTV when it stopped playing videos, "Pimp My Ride" was a show hosted by rapper Xzibit. Each episode took one car in poor condition, restored it, and customized it.
Just like the beat up car your neighbor's teenage son might drive, credit unions need to give their core a much needed overhaul to stay on the road and extend the life of the ride. To stay competitive and provide better member service, credit unions must enhance their core processing system with other applications if they want to extend the value of the core to the organization. This is at the heart of what document management can do from a transactional content processing perspective.
When it comes to "tricking out your core" and selecting the right ancillary applications for your credit union – document imaging, electronic workflow, electronic signatures, etc. – the focus should be on efficiency and execution.
The lifeblood of every financial institution is its information. Using a document imaging system helps financial services organizations cut costs and save time. It also gives you one single reference point to consult across departments, locations and processes. This makes it easier and more satisfying for members to do business with you, because information is instantly available from a central location with a few mouse-clicks.
Like a car with flat tires, your credit union should also consider implementing electronic workflow to speed processes. There is growing demand for workflow technology in today's financial services organizations to get rid of the manual tasks that take employees' attention away from your main focus – your members. Workflow solutions allow credit unions to slash back office operations tasks like managing loan refinances and account changes. They also enforce business processes to keep records management consistent and stay in compliance.
When making any technology selection, it's important to take a close look at the viability of the vendor you select, especially for document management. Is the vendor core agnostic? Can it work with any loan origination system? Does the solution integrate with your accounting software? Will the solution provide you with capabilities and services that will enable your credit union to continue to evolve for the years to come?
As you take a closer look at enhancing your core, remember it's not about being flashy.  It's about staying competitive and providing the service your members deserve while partnering with a vendor who will remain stable and independent regardless of acquisitions in the core banking space. That's the trick.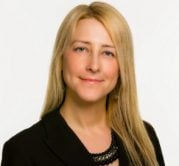 Michelle Shapiro has more than a 15 years of experience in the banking industry to her role as Financial Services Industry Expert at Hyland Software. Her mission is to share ...
Web: www.onbase.com
Details