Truth or consequences: 10 ways to elevate your brand through your team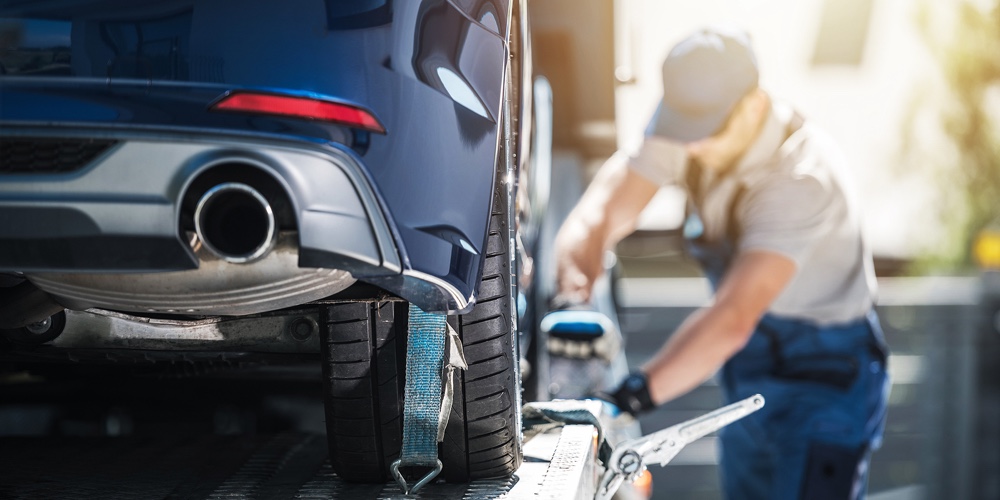 On a recent road trip, my daughter MacKenzie asked to stop to use the restroom. I pulled over in the small town, Truth or Consequences, NM, ("T or C" as the locals call it) and, as I did, our less-than-a-month-old car started to blink like a newly decorated Christmas tree. As the warning lights faded, it eventually would not start at all. 
We called for roadside service and a kind gentleman fatedly arrived who attempted to jumpstart our car. It was quickly apparent that a jumpstart would not work, and he suggested that we call the car manufacturer for towing. After many hours of being on hold and the tow truck being sent to the wrong location, the same gentleman who helped with the jumpstart returned with his son and a tow truck. In the small town of Truth or Consequences, they were the go-to resource for car trouble and I am so thankful for them.
The gentleman showed genuine kindness by allowing us to drive his truck to Albuquerque since there were no rideshare or rental car options in or near "T or C." We followed his son as he towed our car for two hours. At nearly 11:00 PM, we left the car at a dealership that had long since closed to be fixed. 
The car dealership called us the next day to say, "you must've spilled something in the backseat. There's an electronic piece that's completely corroded and it'll cost about $1,500 to fix." After taking a deep breath, I replied, "gosh, we did not spill anything in the backseat." A less than enjoyable conversation went on in circles as he argued that we must have spilled something, and I held firm that we had not. I also shared how concerned I was about a brand-new car performing this way. The service representative on the phone told me to try to talk to the dealer I purchased the vehicle from in Denver, as they, "aren't really all the same company." 
While we did eventually get the car fixed, it took multiple phone calls, letters written, and hours on hold across different dealerships and the corporate headquarters. During that time, there was much finger-pointing. There was a lot of blame thrown around. There were no apologies. 
During one conversation with one of the only people who demonstrated care throughout the entire process, I shared a perspective. I said, "What do you think might have happened if, instead of trying to place blame, someone in this process took ownership for the problem, apologized, and worked to make it right?" I continued, "That kind of response would have created a lifelong raving fan, a promoter of the brand, and a repeat customer." Instead, they have someone who distrusts the brand, the car, and will never make a purchase from the same company again. 
Our experience demonstrates just how each person across an organization holds a bit of the credit union's brand in their hands. Each has the power to elevate it. Each has the power to destroy it. Our brands are so much more than swag, colors, voice, imagery, logos, and fonts. They are the experiences of our members and potential members. Most importantly, our brands are the stories that our members tell about those experiences. 
Here are ten steps you can take to elevate your brand and ensure your frontline team members make your brand shine:
Own mistakes. None of us likes to make a mistake, but as humans, we will make them. Members will not expect us to be perfect. They will expect transparency, candor, and prompt resolution. Coach your team to own mistakes as well. Within boundaries, allow for errors. Of course, egregious errors cannot be tolerated. Ensure your team knows mistakes will occur and that your expectations will be to own them when they do, learn from each error, and avoid repeating them. This will encourage your team to admit when something goes wrong and work quickly to make it right. 
Set expectations about words that demonstrate a united approach. Help your team understand that you are all one brand. Create training content, have leaders model using collaborative language, encourage ongoing coaching to invite team members to start with "we" and "us," and avoid "they" and "them." While it may seem simple, these language choices send a clear message that the brand and organization are united and working together. 
Build awareness of the lifetime value of membership. At times, there is a cost associated with making a situation right for a member. Often the small investment in making things right today will pay dividends for years to come as a member's growing loyalty leads to deeper engagement. While there must be parameters and limits to how much we invest in each situation, setting those boundaries and inviting the team to act when needed can often support de-escalation and lead to faster problem resolution. 
Never blame. Accountability matters. The standards the organization sets and holds will ensure that member experiences continue to improve. However, those standards and accountability must be driven without blame. Organizations that regularly cast blame end up having members hear that messaging and team members are less willing to take risks. Blame creates fear and will limit just how much your team members do on behalf of your members and brand. 
Create empowerment. Within reasonable boundaries, give each frontline team member the tools and responsibility to solve challenges that come their way. When individuals cannot solve challenges or do not feel that they have the authority to do so, they will pass problems along. The more those problems are passed, the more frustrated a member will potentially become. 
Empathize and apologize. No matter the situation, de-escalation begins with demonstrating empathy and sharing a moment to apologize. When a difficult situation has occurred, people need to feel heard and understood. During the hiring process, look for individuals that begin from a place of empathy. Through new-hire onboarding, incorporate ongoing empathy training into your learning curriculum.
Own finding answers. When a service issue arises, one of the worst things that can happen to the person experiencing the challenge is to have the company push the issue back on their shoulders. While there are rare exceptions, the organization must own the issue and the solution while making the resolution process simple. Create workflows and member journey maps that create clear expectations for how problem resolution will be handled.  
End channel thrashing. Service challenges are often compounded by a seemingly endless maze of next steps. Channel thrashing occurs when members "thrash" between people and processes without a clear path to resolution. While there will, of course, be times we need a member to move from one channel to another to find the best resolution, we can create the smoothest experience possible through journey mapping, minimizing the number of hand-offs, and creating standards for hand-offs that ensure the member does not need to share their situation repeatedly. 
Track problem resolution to identify root causes and rectify common problems. Create a mechanism to better understand problems, with particular emphasis on recurring problems. Over time, to improve both the member experience and create exceptional experiences that will grow raving fans, we must ensure we solve problems that creep up repeatedly. This will leave room for even more member engagement and ensure that your team members feel heard as well.
Celebrate progress. The work of member experience never ends. Be sure to pause to celebrate wins. Keep track of progress over time so that the organization, your team, and your members see how the credit union is listening, using what you hear to improve, and then listening again. Share those wins with your team. Their enthusiasm to make even more progress will grow.  
Our credit unions shine with stories of incredible experiences. Those experiences lead to members living their dreams. They also feed an even stronger brand. Our growth depends on our credit union brands continuing to thrive. Following these steps will help ensure your credit union never leaves a member feeling like we felt when our new car simply did not work. The truth is there are consequences for not growing the member experience that we know will build our brands. Now is the time to invest in the infrastructure, learning, and coaching to bring that to life. Your brand depends on it.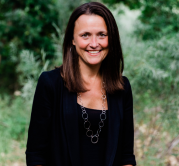 Tansley is a dynamic force of nature, fiercely crusading on behalf of all credit unions while tirelessly driving forward the brand image and family spirit of Canvas. She joined us ...
Web: https://www.canvas.org
Details