Turkey with a side of savings
Thanksgiving Day is a time for relaxing with family and friends and reflecting on life's blessings. While the holidays can be hectic for some, it's important to not let challenges, including financial stress, put a damper on the season. In order to fully enjoy and appreciate Turkey Day, there are a few things you can do to have a happy Thanksgiving without busting your budget.
Assign sides
One way you can surely save on Thanksgiving dinner is asking your friends and family to bring a side dish. If you take care of the big items such as the turkey, dressing, and drinks, assigning sides for others to prepare and bring will save you time and money.
Think ahead
Start your preparations now and you'll surely save more than if you wait until the last minute. Many stores will feature holiday bargains leading up to the big day, so keep on eye on circulars and coupons.
Don't overdo it
Once you know how many guests to expect, make plans for feeding exactly that amount of people. It's natural to want to have leftovers for an endless amount of turkey sandwiches, but resist the urge to buy more food than what's really necessary. Because chances are, your family will get sick of turkey and you'll end up wasting food (and money).
Don't use disposables
As cute as those festive paper plates are, don't spend your money on disposable party supplies. They may be easier when it comes to clean up, but just think how much money you'll save by using plates and glassware you already have.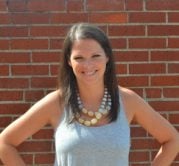 Wendy Moody is a Senior Editor with CUInsight.com. Wendy works with the editorial team to help edit the content including current news, press releases, jobs and events. She keeps ...
Web: www.cuinsight.com
Details