Universal lessons of marketing storytelling
Dave Mevoli shares how Fishers Island Lemonade differentiates its brand.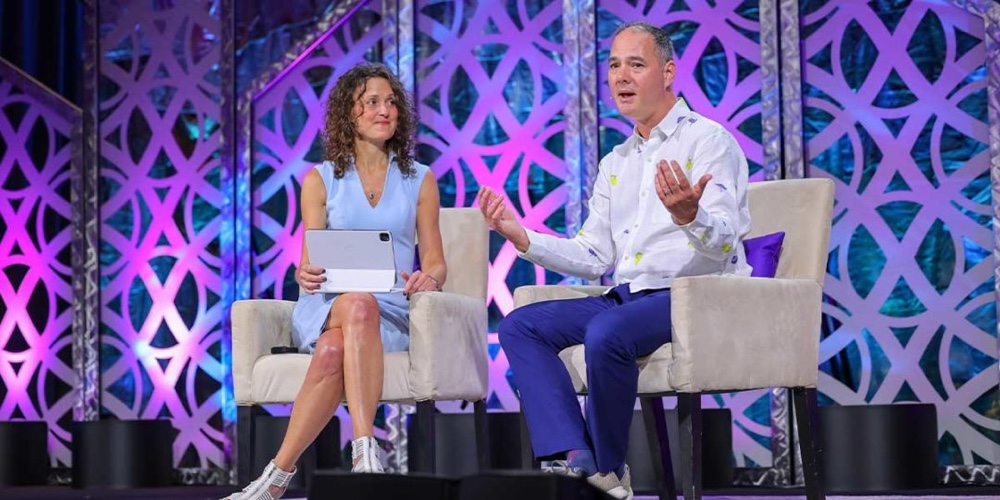 Credit unions often look to other credit unions for tips and tricks. The final day of the 2023 CUNA Marketing & Business Development Council Conference in Orlando gave attendees a look at how branding and storytelling spreads across all markets.
"Be authentic and true to your brand, whatever that brand might be," says Fishers Island Lemonade Chief Operating Officer Dave Mevoli, who was interviewed by Community Financial Credit Union President/CEO Tansley Stearns for Wednesday morning's "Booze & Branding" session. "Fishers Island is a real place with a real face and a real story. We love to tell the story of how we started, the little roots we have, and how we've grown."
The story of Fishers Island Lemonade is written all over its canned cocktails. Inspired by the house cocktail at The Pequot Inn on Fishers Island, N.Y., Fishers Island Lemonade launched in 2014 and continues to build a lifestyle brand around the beach, summer, boats, water, and golf.
"Our can has a lot of unique identifiers on it," Mevoli says. "There's a silhouette of the island and it naturally evokes the beach or country club. We also evoke the exact latitude and longitude of the island. It's those tiny little identifiers that are super fun, and that's how you know it's Fishers Island."
continue reading »