Use this 3-minute debriefing process to improve team performance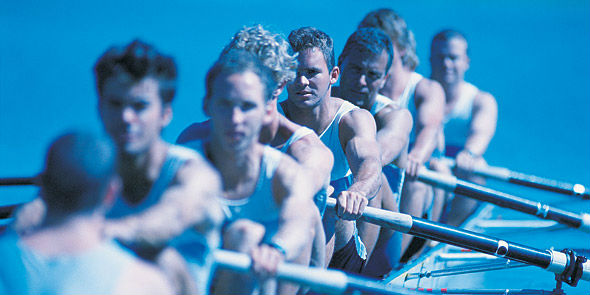 "Study the past, if you would divine the future." – Confucius
If you've been in a leadership position for any length of time, chances are this scenario will feel familiar.
You're in a meeting and things are going well. Progress has been made on the first few topics on the agenda, and you move on to the next item.
It seems like a simple issue, but somehow it takes on a life of its own.
Passionate arguments are offered from various perspectives. The tension in the room rises as the pressure to reach a decision increases proportionately as time passes.
Suddenly what should have taken a few minutes now seems like it will never end.
Yet the team perseveres and reaches a decision.
Some team members are pleased with the outcome. Others appear less than satisfied, perhaps even concerned. The rest show varying degrees of exhaustion, frustration, and perhaps even a bit of dissent.
But this is something that had to happen.
In fact, it was one of those moments that could change the way the team engages with one another in the future and significantly impact the success of the credit union.
You see sometimes it's the seemingly innocuous issues that lead to the true breakthroughs—the issues that everyone sees slightly differently, but that are important enough to pull everyone into the conversation and teach the team to engage at a deeper level.
Ideally this experience would be a catalyst for the future, but that won't happen without a little intervention.
So how do you intervene to make sure that happens?
Use a 3-Minute Debriefing Process to review the discussion by asking and answering these questions:
1. What Worked?
2. What Didn't Work?
3. What's next?
Debriefing actions and outcomes in this fashion will reveal valuable insights for improving future efforts. It will also increase the capacity of the team to engage in discussion, debate, and deliberation of alternatives. And because the questions are easy to answer and non-threatening, they will invite engagement and participation without cause for fear or concern.
Here are some important implementation insights as you look to make this process work for your team:
At first it may be difficult to master the process in just three minutes, but you should adhere to the time limit and push the team to focus their comments. Over time it will become almost second nature (and keeping the time limit will ensure the process does not get overlooked).
This type of debrief has value in many other situations, some of which will require more than three minutes (sometimes much more), including project reviews, event debriefs, planning session evaluations, and just about any other situation where teams are involved in seeking to create an impact.
If you can teach your team to ask these three questions on a regular basis, you'll experience fewer missteps and see better results on a regular basis.
Dr. Michael Hudson started his first business when he was just 7 years old...riding his bicycle from house to house selling greeting cards and holiday gifts. Since then he ...
Web: michaelhudson.com
Details