Virtual reality & augmented reality: A shift in content strategy
It's hard to deny that the exponential growth of technology has advanced today's society. From the printing press, to television, and the advent of the Internet and mobile services – the way we consume information has changed drastically and at a much quicker pace than previous generations. As we look forward to the prospect of virtual reality and augmented reality becoming consumer-ready technologies not just meant for labs and sci-fi stories, the implications for content strategy as it relates to banks and credit unions may not be immediately apparent. But our recent guest on the Bank On It Podcast Show, best-selling author of the book Ctrl Alt Delete (Reboot Your Business. Reboot Your Life. Your Future Depends on It) and president of Mirum Marketing – Mitch Joel – believes that banks and credit unions simply cannot afford not to think of the shifting paradigms of content strategy.
For starters, it's worth understanding just what "virtual reality" and "augmented reality" really are. Virtual reality creates a projection space the user is immersed in. They are completely separated from reality and shown a different or "virtual" one. However, augmented reality allows the user to view their normal reality, only with an overlay of digital enhancements in the form of graphics and information. Imagine having the ability to view a product and the Google results for said product through your glasses' lens instead of a customary device like your cellphone or laptop. That is the premise of augmented reality, and it's being fueled by the wide spread availability of smart phones. It's easy to forget how much computing power is in the devices we carry with us. But consider how applications have already altered how we view reality in the sense of GPS directions and TV consumption. Those powerful pocket devices lead the way to new and different versions of reality.
In fact, both sets of technologies are readily available right now and have been for quite some time. Google Cardboard and Samsung VR enable users to pop their phones right into an inexpensive virtual reality head set. Various applications, like the New York Subway app, allow users to view the world through their smartphone's camera with an overlay of readily available information to compliment the view. If you can imagine how an application like this might enable a consumer to look down the street and see different retail locations and their offerings without actually having to browse through each store, then you might be able to see how retail financial institutions can leverage this technology.
Mr. Joel believes that experimentation is key in order for financial retailers to find success with this new media. Lowes Home Improvement found great success in creating a virtual reality program that lets consumers view their own kitchen in 3D virtual reality, and then experiment with different remodels on the fly, touring them as they would in a full immersive experience. Wells Fargo leveraged virtual reality to create a game that made their exhibitor tents at community fairs attract more customers. These are tangible ROIs in branding resulting from the use of virtual reality. With tech that is still fairly new, the potential "wow" factor that attracts curious customers can link them to your brand with a very positive experience.
But companies can go even further with this new tech in many ways. If banks and credit unions utilize virtual reality to create expansive PR experiences – they can give the impression that they are progressive and daring by applying a virtual or augmented reality tour of their facility, including a virtual tour of the services they offer. Even McDonald's experimented by allowing their Happy Meal boxes to fold into VR head sets VIA Google Cardboard, complete with simple VR games for kids – an experiment that resulted in tons of positive press coverage. There are even more applications in the realm of employee training. The military already uses virtual and augmented reality to train troops, and in some cases the technology follows them into the field. Banks and credit unions can use those technologies to train their staff in a virtual environment, too. And don't count out games as useful applications for banks and credit unions, either. Mr. Joel thinks games can bring a financial institution to the cutting edge of content strategy:
"If you just wanted to create some form of gamification, the opportunity to create a game as a brand or a company is huge. I think ultimately what you do is create new products," says Joel. "If you're a bank, you think about how the web changed that game. Everyone goes, 'Online banking.' Anything about mobile, how most of us on the home screen of our mobile devices have one of our financial institutions or most of them… There's an opportunity here to think about what would that next product be like online. Again, if you have more physical [financial institutions] in retail, how do you create that experience in a virtual or augmented world as well?"
If your financial institution is not ready to hire developers to create virtual reality adventures of all your branch locations, consider 360-degree video, which is the most cost-effective way to dabble in the same sort of immersive technology. GoPro just made a consumer version that isn't too expensive, and Facebook and YouTube have been gearing up to spread 360 degree videos with the same reach that HD streaming had when it became available. If you have any doubts about the role of immersive technology in regards to social media integration, you can read about how Facebook purchased Oculus Rift in order to have an edge in the VR market here.
Virtual reality and augmented reality may not be the norm just yet, but they are certainly emerging as new technologies that consumers want to experience. Your bank or credit union can explore this space without spending too much money, and the effect can elevate your financial institution to the same level with consumers who, like companies that experiment with the technology, are experiencing it for the first time. By becoming relatable on that level, your company can funnel traffic in real life, as well as online, that is ironically more organic than if your ads are printed on plain old paper. For more on content strategy with virtual reality and augmented reality, you can listen to this episode of Bank On It with Mitch Joel.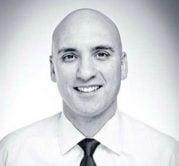 John Siracusa is the creator of #BankSocial, the first banking conference dedicated to content marketing and social media for credit unions. He is also the creator of the #CaseStudySummit, a ...
Web: banksocial2017.com
Details