Ways to save on your last-minute summer vacation
We're in the midst of August and that means the start of the school year is around the corner. But the summer heat is lingering and there's still time to take a last-minute vacation before fall arrives. Here are four ways to save on your final summer trip of the year.
Stay close
You can still get away while not venturing too far from home. Check out places to visit that are within driving distance. That way you can see something new and different without paying the hefty price of air travel.
Visit friends and family
Check into areas where you have connections and a free place to rest your head. Accommodations are a budget-killer so forget the pricey hotels and ask a friend or family member if you can pay them a visit before the busy school and work year gets revved up.
Research airline discounts
Many flights are a fraction of the cost at the end of the summer season. Start by following your airline of choice on social media and track their last-minute summer travel deals. Also, because you're planning quickly, consider traveling during the week or at flexible times when airlines will reduce rates to fill flights.
Hold off on the hotel
Instead of dropping hundreds on a pricey hotel room, consider booking your accommodations through Airbnb. Although you may not receive turndown and concierge services offered at hotels, Airbnb will offer lodging that is charming and unique. Also, consider checking out Roomer.com, a service where travelers who've cancelled their plans (and had a non-refundable room) the opportunity to sell them back to those on a budget. Many rooms available are offered at up to 85% off the original booking price.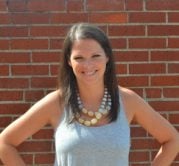 Wendy Moody is a Senior Editor with CUInsight.com. Wendy works with the editorial team to help edit the content including current news, press releases, jobs and events. She keeps ...
Web: www.cuinsight.com
Details