We quit managers not jobs!
I have the pleasure of visiting with credit unions across the country and when we discuss professional development and managerial excellence I start by asking a very simple question, "who has quit a job because they had a bad boss?" It amazes me but every time I ask that question the majority of the room raises their hand. Benjamin Snyder reports for Forbes that 50% of us have quit a job "to get away from our boss" and only 12% report having managerial support in outlining priorities. Those were the happiest 12%.
Apparently, managerial incompetence has become such a cultural norm that we make movies about it. Office Space gave us a great example of a manager that would be impossible to work for. There is also a movie and a sequel by the very title "Horrible Bosses." America has made fun of the fact that is the "norm" to work for oppressive incompetent people. These movies will certainly make you laugh but the reality is that turnover is disruptive and expensive and a great credit union wants to reduce turn over, which means investing in their leaders.
Filene Research Institute has also done extensive research on leadership. In one of the most downloaded research briefs in our library, Attributes and Skills of Highly Effective Credit Union Managers, Michael Neill analyzes the common characteristics of 94 of the credit union system's best middle managers. The anonymous participants in Neill's survey were nominated for consistently performing in the top 20% of managers, receiving the highest possible performance evaluation, and earning the highest possible bonus if one was offered. Some of the common traits were:
Learning. Because highly effective middle managers must learn quickly and be adept at problem solving, 87% fall at or above average in the Learning Index. This is the most pronounced deviation this study uncovered.
Energy. The "tendency to display endurance and capacity for a fast pace" is a key characteristic, with 86% scoring above average.
Decisiveness. Using the available information to make decisions quickly is critical, with 80% of respondents above average.
Verbal skill. Among good middle managers, 69% are above average in verbal skills, making them better able to communicate effectively with members, subordinates, peers, and executives.
Credit unions often promote people because they were great at their current role.as a subject matter expert. For example, if we have a great teller she might become a lead teller, then a supervisor of tellers, then perhaps an assistant branch manager, then a branch manager. The tactical skills that made her a great teller are not the same skills that will make her a great manager of tellers. Where does she get training on important skills like delegation, motivation, and team building? If mid-managers are not receiving training on these important skills you might find you have a "bad boss" in your ranks.
Based on the research, Mike Neill and Filene Research Institute have worked together to create a virtual coaching program called Vertex. It starts with a 360 review and continues with monthly personalized coaching and online modules. Vertex is affordable and easy to implement.
Tiffany Troxell, a Senior Enterprise Risk Analyst for Catalyst Corporate Federal Credit, is going through the program now and is sharing her experience with us. You can see how her 360 review went in this video.
Your people are your future; make sure they don't have a bad boss.
For more information on the Vertex program please contact Cynthia Campbell, CynthiaC@Filene.org, 608-661-3755.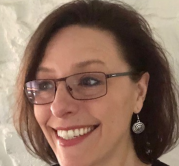 Cynthia is a Credit Union Development Educator (CUDE), she holds a BS in Business Administration and an MBA from Elmhurst College in Illinois, and a master's degree in Adult ...
Web: www.balancepro.org
Details