We want to see a credit union woman on the $10 bill!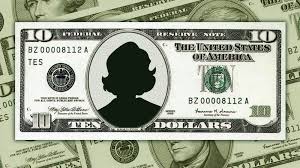 by: Christina Pontisso
It's official! A woman will appear on the $10 bill beginning in 2020, confirms the US Treasury Department. As explained in the USA Today article, Move over Hamilton! Treasury to put woman on $10 bill
Jack Lew, Treasury secretary, is seeking public opinion on which historic female figure should receive the honor. "We're going to spend a lot of time this summer listening to people," commented Lew. A decision will be made in the fall.
The decision now is which woman should appear on the bill?
And that decision is up to you! Help us spread the word and nominate a CU woman to the $10 bill!
continue reading »