What credit unions can learn from healthcare: Member centered financial home
In the healthcare field there is a concept called, "patient centered medical home" (PCMH). It is a model that puts patients at the forefront of their own care. Patient centeredness refers to healthcare that establishes a partnership among practitioners, patients, and their families (when appropriate) to ensure that decisions respect patients' wants, needs, and preferences and that patients have the education and support they require to make decisions and participate in their own care.
Through implementing medical home functions, healthcare practices seek to improve the quality, effectiveness, and efficiency of the care they deliver while responding to each patient's unique needs and preferences. It also increases staff satisfaction and causes a reduction of healthcare costs.
The American Academy of Pediatrics (AAP) introduced the term "medical home" in 1967 and within a decade, it was AAP policy. However, it took a long time to gain momentum and did not become mainstream until much later (1990's) so maybe we should not be surprised that financial institutions have not considered adopting a similar model, but what if we did?
What would a member-centered financial home look like?
The credit union representative would act as the "primary financial health practitioner". They would listen to the member's needs, wants, goals, and preferences in regards to their finances. They would develop a "treatment plan" that would act as a financial empowerment road map to help the member reach important financial milestones such as establishing and growing a savings account, increasing credit score, reducing debt, purchasing a home, starting a business, etc.
That primary financial care practitioner would work with the member on their financial empowerment roadmap and meet the member's needs with credit union products, services, and programs first. Then they would also coordinate their other needs such as connecting them to government benefits (if eligible), to insurance agents, estate planners, lawyers, retirement planners, and wealth builders, as needed.
We are past the point of our relationship with our financial institution being merely transactional, we need and want a real relationship! Americans are hurting financially. According to the Financial Health Network, in their 2019 Financial Health Pulse Report, they report that 17% of Americans are financially vulnerable and 54% are merely coping. While only 29% are financially healthy.
In this member-centered financial home model, members would come to know your credit union as the place where they go to improve their financial health. This type of relationship builds trust and shows them that you care about their financial future. In a time where many financial institutions look the same and their products feel the same to consumers, being a primary financial health practitioner can be something of value to wrap your brand around. The COVID19 crisis has taught us that it did not take much for a health crisis to turn into an economic crisis. Our members need us, more than ever, to guide them through this crisis with care and help them establish financial protections for the future.
For more information on how BALANCE can help please visit: www.WhyBALANCE.org.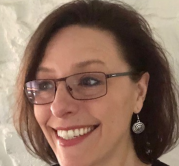 Cynthia is a Credit Union Development Educator (CUDE), she holds a BS in Business Administration and an MBA from Elmhurst College in Illinois, and a master's degree in Adult ...
Web: www.balancepro.org
Details