What do credit unions and a Renaissance politician have in common?
Niccolo Machiavelli once wrote, "Never waste the opportunity offered by a good crisis." He was, of course, talking about early 1500's politics and not credit unions. That said, perhaps there is some applicable wisdom that we can glean from those words.
As you may have heard, the sky is falling. Again. The financial markets are in turmoil and the Federal Reserve doesn't expect to raise rates until at least 2018. In fact, the Fed officials are asking for stress tests to be performed over the next couple of months to model the possibility of negative short-term Treasury bill rates.
And if that's not enough to make you grab a second cup of coffee, the Consumer Financial Protection Bureau (CFPB) has spent the last couple of weeks wagging their finger at banks and credit unions regarding overdrafts. The message: Start offering lower-risk deposit products to help consumers avoid overdrafts or… or… Or else!
The Good News
For the credit unions that have leaned heavily on the high interest checking accounts to attract new members, grow deposits, and secure core product relationships, you can now breathe a sigh of relief. You have just been handed an extension. However, that does not mean that you should consider this approach a long-term strategy.
History has shown that our economy will find its footing and interest rates will rise. Unfortunately, high interest checking products have not been tested in this type of environment. No one really knows how they will weather that storm, but there is plenty of speculation: increased margin compression, attrition of rate-sensitive members that jump ship every time a competitor raises the bar, etc.
The Bad News
When it comes to your sources of non-interest income, the CFPB has their own axe to grind. Specifically, the recent CFPB bulletin has made it very clear that Overdraft Protection is in their crosshairs.
Thankfully, you do not have to put on your super-secret compliance decoder ring since there are no new regulations to decipher. However, it's no secret that Overdraft Protection is a major source of non-interest income and has been a key variable in account/member profitability in an environment where free checking has become a commodity.
The Opportunity
So, with long-term margin compression in your (not-so-distant) future and a substantial source of fee income under scrutiny, what should you do? The answer is you take advantage of the allotted time we have been given and experiment. Try something new. See if there are other ways to attract the core deposit relationships or what kind of incentives will encourage more profitable behavior.
Perhaps it's time to begin developing checking products that attract the mass market with cash instead of interest rates. These new products can encourage more debit POS transactions with a cash back incentive for every purchase or when a transaction threshold is met.  Couple this with the condition that members must also have zero overdrafts for that statement cycle in order to qualify. This way your non-interest income is a function of your interchange revenue and you are less vulnerable to climbing interest rates or the loss of rate-sensitive members.  Further, your credit union will stay true to the greater good that is part of the credit union culture by encouraging better money management.  Take that, CFPB!
And last, but not least, experimentation allows you to be in control of your own destiny rather than waiting until the market controls you.   Why not try something different and/or preemptive before the luxury of trying new things is gone and we find ourselves in another crisis management situation?  Have we not learned our lesson with this approach? Machiavelli was, indeed, on to something when he authored that famous line 500 years ago. During troubled times, only you can decide if the sky is really falling or if you're just standing up.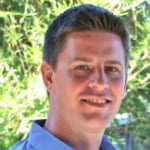 Damien Hayes is the Senior Revenue Consultant at Saylent Technologies,Inc. with over 15 years of experience working with banks and credit unions. Today, Damien puts his energy into working ...
Web: www.saylent.com
Details