What Does It Take To Be Great In Business Lending?
by: Tom Glatt, Jr., Strategy Consultant, Glatt Consulting
Business lending represents a new frontier for many credit unions — a place where lending opportunity abounds but unknown risks await. Fortunately, the credit union community is rife with institutions that serve the business loan market and serve it well.
In this exclusive CUinsight post we will explore the best-of-the-best business lenders in the credit union community, isolate the generic strategies that make them successful and illustrate what all credit unions must do to drive sustainable growth in new business loans.
Before we begin, some basic background:
Approximately 2,120 credit unions have some form of documented business lending activity, which translates to 30% of the credit union community originating business loans.
More than 170,000 business loans are on CU books, amounting to over $40B in funded loans.
So, out of those 2,120+ credit unions engaged in some form of business how did we determine which were the "best of the best?" My firm created and calculates what we call the Credit Union Industry HealthScore. The HealthScore system scores individual credit union performance in eleven different key ratios, aggregates the ratio scores into a composite score for the individual credit union, then rolls composite scores up into an industry score. Scores range from 5, which means extremely healthy, to 0, which means not at all healthy. We used this system to identify top business lending performers.
It is important to note that we were not searching for the credit unions with the largest business loan portfolio or the highest volume of originations. Rather, we were looking for credit unions that had a notable level of business lending engagement (more than five loans) and that possessed the best HealthScore. Once we defined our list, we sought to glean insight into the Top Five on the list.
What did our Top Five look like? Here are a few interesting details:
The average HealthScore for the Top Five is 4.564. The average HealthScore for all credit unions engaged in business lending is 2.916. The industry HealthScore average is 2.464.
Assets for the Top Five averaged $2.6B.
The number of loans granted year-to-date (using Q1 2012 data) was 130, while the number of loans in portfolio averaged 967.
The average balance of loans in portfolio was $150K.
While it would seem from the basic data above that the message is success requires more than $1B in assets, I think that all credit unions, regardless of size, can be great in business lending by understanding the most basic of strategies used by the Top Five.
Three strategies are common to each credit union in the Top Five. We believe these three generic strategies are a must for any credit union to be great in member business lending. They are:
Maintain a Local Market Focus. For each of the Top Five, business lendingis conducted in the local market, where the market itself is very clearly understood. None of the Top Five make business loans outside of areas in which they have a defined presence. None make business loans in markets they cannot evaluate or track themselves.
Balance the Loan Portfolio. For each Top Five credit union, business loans are an important part of a larger portfolio strategy. They are not the sole focus, nor are they a disconnected side business. Business loans amount to an average of 8.74% of the total loan portfolio, a healthy figure denoting clear strategic commitment.
Offer Complementary Products: The product portfolio for each Top Five credit union covers both loans and deposits. While some in the Top Five go beyond with insurance, cash management and other more complex offerings, at a minimum each has a business-focused savings/share-draft offering to complement business loans.
Of course, these generic strategies seem very simplistic, but when you look at credit unions whose business lending/services programs perform poorly, you begin to see where one or more of these "simple" strategies has been overlooked or undermined. It is clear from the Top Five that you can excel while keeping things simple, and in the case of business lending, "simple" is defined by focus, balance, and products.
Beyond the generic strategies driving success, we found a few more items worth noting, especially with regard to lending products. Successful business lending depends upon the right loan product offering, which in the case of the Top Five means term loans (specialized collateral loans for equipment purchases, etc.) and real estate-secured loans. Each of the Top Five excels at marketing/originating these two products.
In addition to real estate and term loans, credit line/credit cards and vehicle loans also seem to be "must-have" products as four of the Top Five offer both credit lines and vehicle loans to member businesses.
While each credit union keeps to the generic strategies above, and most to the real estate/term/line/vehicle product list, each also has additional unique elements which we believe further contribute to individual credit union successes. These are:
Clear Risk Tolerance: Top Five credit unions understand the level of risk they are willing to take, and are equipped to underwrite loans to clearly determine whether a given business loan fits within that tolerance.
Dedicated Staffing: Top Five credit unions have staff solely focused on acquiring and serving member businesses.
Service Visibility: Top Five credit unions position business loans/services clearly in marketing material, rather than burying them within consumer loan categories.
Local Business Group Engagement: Top Five credit unions are involved in local business groups, such as chambers of commerce, business development agencies, etc.
Publicity: Top Five credit unions engage in publicity efforts specific to business lending/services, drafting articles and engaging in interviews for local business groups, publications, newscasts, etc.
Advocacy: Top Five credit unions participate in business lending/services advocacy to ensure legislative/regulatory efforts are favorable to member business loan/service growth and flexibility.
In reflecting on everything we uncovered about the best in business lending, being a large, multi-billion dollar credit union is certainly helpful. Case in point, hiring a dedicated staffing group for business loans/services may not be feasible for a $50M credit union. However, none of the strategies that drive success for the Top Five are really the exclusive domain of large credit unions. All credit unions, no matter how small, can adopt an overarching set of objectives based on the three generic strategies, and the listing of more tactical efforts above. It may not be easy, but it is certainly doable.
Of course there are risks, even within the generic strategies. Consider a balanced portfolio. Balance comes with a cost. Balance for smaller credit unions means higher costs per loan, which could lead to smaller margins or even losses on the portfolio. Smaller credit unions must mitigate this risk (and can fortunately do so by purchasing efficiency/scale from established third-party business lending back-office service providers).
Also consider local market focus. Some local markets are more risky than others. The smaller or more niche the market, the greater the risk. Credit unions serving businesses in small or niche markets must find a way to hedge the risk embedded in such markets.
Regardless of the risk factors, one thing is clear. Credit unions that engage in business lending are healthier than the average credit union, and credit unions that excel at business lending are healthier still. If your credit union is looking to spark loan and profitability growth, member business lending may be the strategy to properly execute, or adopt, depending on whether your credit union is one of the 30% of credit unions currently engaged in business lending, or one of the 70% of credit unions on the sidelines. In either case, when your credit union focuses on business lending, make sure you do what it takes to be great.

Tom Glatt, Jr. is founder of Glatt Consulting, a credit union consulting firm specializing in strategy consulting for credit union leaders. Tom applies his 19 years' experience in the credit union community to his role as lead strategy consultant. Tom also developed the Credit Union Industry HealthScore, a highly-regard financial performance score reflecting the financial health of US-based credit unions. Tom can be found on Twitter and LinkedIn.  www.glattconsulting.com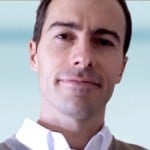 Tom Glatt, Jr. is founder of Glatt Consulting, a credit union consulting firm specializing in strategy consulting for credit union leaders. Tom applies his 19 years' experience in the credit ...
Web: www.glattconsulting.com
Details