What is an effortless experience?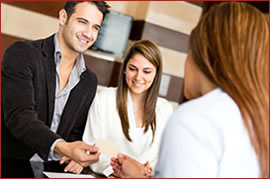 by. Samantha Paxson
Forget about it.
Or so say Matthew Dixon, Nick Toman and Rick DeLisi, executives at member advisory firm CEB and coauthors of "The Effortless Experience: Conquering the New Battleground for Customer Loyalty." Instead of striving to surprise and delight your members with superlative service, how about doing a better job of delivering on basics?
"Most customers don't want to be 'wowed'; they want an effortless experience," the authors write. That is, they want problems resolved quickly. They want easy transactions and interactions. They want to be frustration free. What's more, members are "far more likely to punish you for bad service than to reward you for good service."
What frustrates customers? In a survey of more than 97,000 people who recently had customer service experiences, CEB found top offenders to be: needing to make multiple contacts to resolve an issue, receiving generic or scripted service, and having to repeat information. Although customers weren't put off by "wow" experiences, it was the everyday – and not the exceptional – that had the most impact on loyalty.
This raises the question of how effortlessly members access all aspects of service at your credit union. Is your call center a true extension of your "normal" operations? Do everyday elements such as online banking, debit transactions, mobile remote deposit capture and ATM access integrate without friction?
– See more at: http://co-opinsightvault.com/2014/01/what-is-an-effortless-experience/#sthash.OBRtdjfL.dpuf
continue reading »