When Not to Engage Consumers in Social Media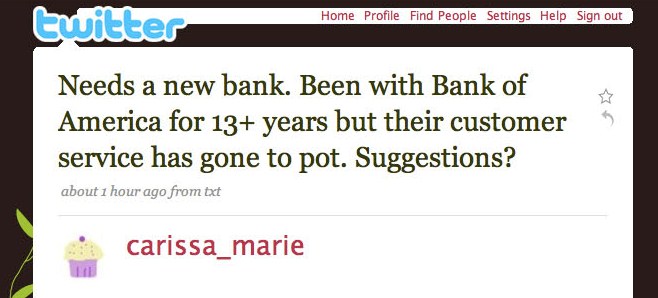 By. Mark Arnold
A recent article highlighting a spat between Twitter titan Oprah Winfrey and a less-than-flattering follower tweet led me to think about one of the core tenets of engaging with fans/friends/customers on social media. Namely, don't get into an online spat with them because, no matter how right you might be, it's a fight you cannot win.
An example straight from the financial services industry comes from 2011's debit card use fee from Bank of America. The Twitter universe responded loudly and negatively.
For all the many positives social media offers both consumers and businesses in the sharing of ideas, opinions and honest feedback, it also offers an ugly Pandora's Box of possible nasty exchanges. People are pretty much free to say whatever they want, whenever they want, about your brand, whether it's true or not.
The question becomes when it's time to respond and, if so, in what way.
The basic rules of engaging with a consumer in online forum include:
Stay on top of who's saying what about your brand online by setting up keyword Google alerts (e.g., "ABC Bank"). It's a free service and you can have alerts delivered to your inbox daily or weekly.
If it gets ugly, take the conversation offline. You never want to get into a public online spitting contest with a disgruntled consumer. Simply post something along the lines of "We understand your concerns and ask that you contact us at (555) 555-5555 at your earliest convenience so we may discuss the matter in more detail." This takes the spat offline and shows other readers that you care enough to respond.
Respond to negative comments quickly. Time is of the essence, especially online. Consumers expect rapid response to their concerns posted online. A week's delay from your organization makes it look like you don't care about your online brand integrity or your customers.
continue reading »