Where are mobile payments going?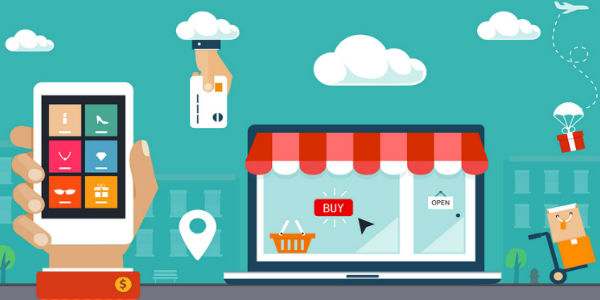 Mobile has become the prevailing discussion in the payments world. Twenty-two percent of mobile phone users reported having made a mobile payment transaction during 2014. This is an increase from seventeen percent in 2013 and fifteen percent in 2012. Since ApplePay burst onto the scene in October of last year, companies like Samsung, Android, and Google are ramping up their versions of a mobile payments platform.
ApplePay has almost singlehandedly set Near Field Communications (NFC) as the prevailing method of conducting a mobile transaction. The good news for merchants is that NFC technology is already included in most current POS terminals due to the migration over to EMV. While ApplePay is by far the most recognized brand, users of the iPhone 6 and 6 Plus represent only eight percent of the U.S. smartphone market while Android users total twenty-six percent of that market but both of those figures continue to grow.
A looming battle remains for Samsung and Android, both of which have announced a mobile payment solution. Will they both coexist on one device? What value does AndroidPay bring to Samsung Pay and vice versa? Perhaps a clearer picture will emerge at the close of 2015.
The next step for these mobile payment platforms is rewards. Android Pay will include a rewards feature in its system. Apple announced that it would introduce a rewards program to integrate in the ApplePay ecosystem as well. From a merchant's perspective, the question is, "Who will pay for it?"
What does this mean for credit unions? As the mobile landscape develops and credit unions roll out mobile products, here are some things to keep in mind. Credit unions will need to ensure that their mobile product is bringing a great user experience that will build loyalty instead of an ApplePay or an Android Pay taking front and center of the experience. Also, one must keep in mind that while paying with a mobile device may be innovative and elegant, there are still some kinks to be worked out in the system. For example, merchant adoption is imperative. Apple is set to hit acceptance in one million stores next month, but it still lacks acceptance in stores like Wal-Mart, Target, and CVS, whereas the traditional mag stripe card is generally accepted everywhere.
Next is user acceptance. A survey of 3,800 iPhone 6 and 6 plus users revealed that only thirteen percent had actually conducted an Apple Pay transaction and only eleven percent said that they planned to do so in the future. The majority of users that have not used Apple Pay stated that their credit/debit card worked just fine.
The millennial age group primarily dominates the mobile payments world in terms of usage. Of the respondents surveyed by the Federal Reserve, thirty-four percent of users between ages 18-29 conducted a mobile transaction in 2014, followed by thirty-one percent between the ages of 30-44. Breaking it down further, the most common mobile payment activity was paying bills at sixty-eight percent, followed by fifty-four percent in online or in-app purchases. The next most common activity was paying in store for a product or service which came in at thirty-nine percent. Mobile transactions at the point of sale are becoming more prevalent due to these new products, such as ApplePay, making it easier.
The idea of paying with your mobile device at the point of sale is good and convenient, however what problem does it actually solve? Having all your debit and credit cards, gift cards, and automatically tracked loyalty points in one place on your phone gives us reason to believe that the idea of a mobile wallet is a good one. Now it's a matter technology, time, acceptance and adoption that will determine which of today's solutions will bridge the gap between the wallet and the smartphone.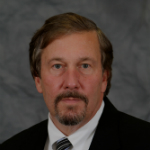 Christopher Poole Joined CU24 in 2014. Mr. Poole is responsible for providing network technical support and guidance, managing implementation of network interfaces, ensuring processors are in compliance with Network Operating ...
Web: www.cu24.com
Details