Where is the Trusted Voice for Credit Unions?
by: Troy Hall, Chief Operations Officer, South Carolina Federal Credit Union
Since the introduction of HR1151, credit unions have explored expanding field of memberships through community charters in search of new members. A few credit unions, in Tough-talking Troy's opinion, have been somewhat misguided and naively operating under an assumption that just because a credit union could serve a whole county, consumers would then "flock" to the credit union. Clearly, based on current new membership trends and analyses of the entire industry, a "flocking" of membership has not occurred. There are at least 10 credit unions that immediately come to mind which have community chartered fields of membership and only one branch to serve the entire population of a large, geographically-challenged area. And, Tough-talking Troy would go so far as to say that these credit unions did not have a business plan that included branch expansion or new retail delivery options when it embarked on that strategy. An outsider looking in might assert that the strategic objective was more like "to get it while the gettin' was good," instead of creating a comprehensive plan to work the market and grow with purpose. Have credit unions lost sight of the trusted voice of its culture?
Prior to HR1151, consumers became part of the credit union membership with the intent of building a long-term relationship with a trusted source for financial solutions. For the most part, consumers who join a cooperative do so because they intend to take advantage of the benefits derived from pooling collective funds and using them for the good of the whole. The membership culture had been formed with a clear understanding of meaning, and its purposeful growth occurred in small, steady incremental amounts that kept the core values of the membership culture intact. These members who came to be part of the credit union industry were from the recommendations of HR directors, management or co-workers of select employer groups who understood and agreed with the cooperative spirit. Their voice promoted the value of credit union membership. There were family members, too, who felt indebted to the credit union because it was the only financial institution that still adopted local decision making and made lending decisions not in so much as for profit, but for people.
Within that contextual understanding of culture, credit union leadership had a basis from which to assert possible future consumer performance. Their predictions had merit because they were based on a culture that had seen very little core value changes in more than 60 years. Management had empirical data to tell them how the membership as a whole would act or behave when policies were changed, new products introduced, or even how the membership would respond to protect and maintain a good credit rating with the credit union. Once HR 1151 passed and credit unions opened the membership doors to everyone, it became subject to the introduction of new values, wants, desires, and needs of consumers who may not have the same consistent values as the current membership base. The end result – management can no longer predict with reasonable certainty how the membership will act and the trusted member voice changed.
It is important for today's credit union leader to take into account how the "new" member affects trends in member loyalty, stable membership growth, lending decisions, delinquency, charge-offs, fraud, and account usage. Credit union management must not assume that "new" members will assimilate into the existing culture like their predecessors. The reality is when members come into the culture without the validation of a trusted voice; it makes the on-boarding process more costly and less effective. Why? Because the "new" member who joined the credit union for a better deal is only concerned with "the better deal." There was not a continuance or extension of the trusted relationship. For instance, when membership growth is stimulated only through Indirect Lending or by broad-based marketing campaigns with an incentive, then management must be prepared to react to the fact that the member has selected the product, not the institution. The consumer invariably decided to finance the car for the sake of the deal – not because he or she was motivated to become a member-owner. Based on personal experience, many of these members had no idea they were now part of a credit union or that in addition to owning a new car were now the proud owner of a $5 Share Savings account.
Tough-talking Troy believes that credit unions should have moved toward expanded field of memberships. They should pursue Indirect Lending and campaigns with incentives. It's just that there needed to be a plan that included a business model for the trusted voice and a comprehensive understanding of how membership growth from an environment with many variables would affect its once tightly controlled membership group. To increase success, credit union leaders are wise to remember that there are three stages of assimilation people go through when introduced to a culture: pre-arrival (come with perceptions), encounter (perceptions meet reality), and metamorphosis (join or abandon the culture based on matching perceptions to reality). Today, the inquiry credit union leaders must answer within its strategic plan to grow membership is to ask: "Who is now the trusted voice for credit unions?"
Troy Hall is Chief Operations Officer for South Carolina Federal Credit Union, leading a team of senior managers in the disciplines of Retail Branch Sales and Operations, Lending, Marketing, and Business Performance Management. With over 30 years as a lending and sales and marketing professional, Hall has been involved in the credit union movement for 19 years, both on staff and as an outside marketing consultant. Hall is involved with the local Charleston Chapter of Credit Unions and a member of the Credit Union Executive Society Operations Experts Panel and an eMentor with Credit Union Times. One of the featured bloggers for www.simplecents.org, Hall, also, is the co-host for "Radiofreecu," a blog-talk radio show that serves credit union professionals across the United States.  www.scfederal.org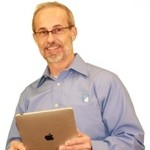 Troy Hall is Chief Operations Officer for South Carolina Federal Credit Union. With over 30 years as a lending and sales and marketing professional, Hall has been involved in the ...
Web: www.scfederal.org
Details