Where's my cape? Finding inspiration from credit union superheroes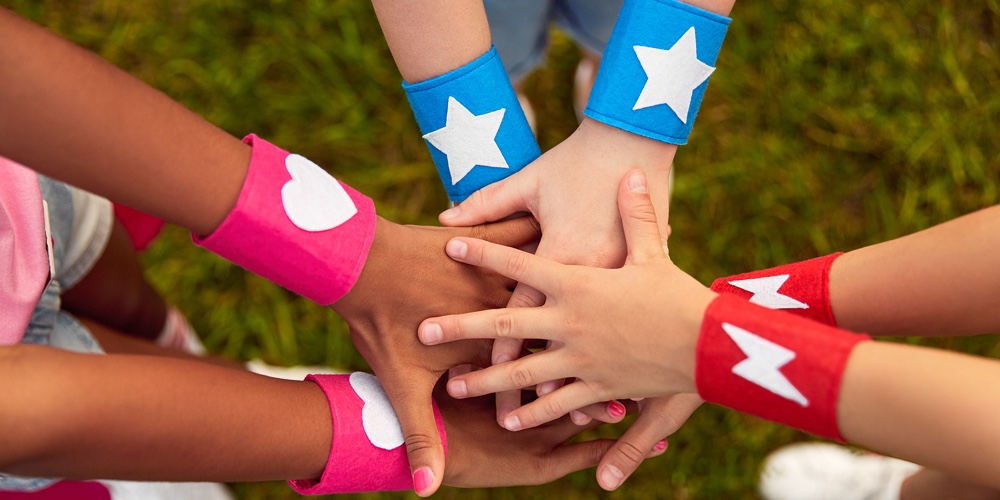 Publisher's Note: CUInsight is hosting a free webinar Wednesday, October 20th titled, Curious How Your Credit Union Can Impact Change In Your Community? These Superheroes Will Tell You How They Did It. We hope you'll join us! Register here.
I'm very new to the credit union world.
I joined CRMNEXT just a few weeks ago as a Marketing Manager overseeing our creative work. My career thus far has seen me working for a handful of startups, and my last gig was at a financial services-adjacent company where I wrote far too much about stocks and what was happening in the market.
You wouldn't believe the number of stock tickers I can rattle off. It's just about my least fun party trick.
When I joined CRMNEXT—a CRM provider for financial services with a global footprint, but rather new in the U.S. market—I was excited to be at another startup where I'd be working with wonderful people. But I really had no idea when I started that I would soon be learning about credit unions across the nation that are doing truly incredible work in their communities.
Like gives-you-chills-just-reading-about-it incredible.
I have to admit, while I was aware of credit unions and how they are different from the big banks I've spent a lot of time writing about over the last few years, I didn't have any idea the scope of work they do for their members and the communities they serve.
Not long after I joined the company, we had a department meeting to discuss all of the 98 nominees for this year's Right On The Money Contest. Everyone went through their favorites so we could narrow down the field to our top 10 institutions and top 10 individuals.
I was furiously jotting down notes like I always do when one of my colleagues brought up Tongass Federal Credit Union. As I started listening to their story, I began to feel that "wow, this is something special" feeling in my gut. You know the one, it's both warm and chill-inducing all at the same time. And maybe… just maybe… you might get a tiny bit teary. That feeling.
This small credit union located in Southern Southeast Alaska—in an area so remote you can only reach its branches by air or water—set out to serve local residents by building microsites to bring financial services and education to underserved villages. We're talking communities ranging from 350 to roughly 600 in population. Talk about superheroes.
Tongass also partnered with a local Native artist, David R. Boxley, to create a logo that represented the region. The Spirit of Tongass logo demonstrates the credit union's desire to truly represent its members. As a designer, that really got me… Using a logo to communicate inclusiveness and pride in your community is one of the purest forms of graphic design in my book.
But Tongass' story wasn't the only one that blew my mind.
We also talked about Guadalupe Credit Union, a shoe-in for our top 10 and the eventual first place winner of the Right On The Money Contest.
Guadalupe Credit Union is all about financial empowerment. The credit union provides a Certified Financial Coach at each of their branches for members and staff, free of charge. From what I understand, that is no easy feat.
They also have a host of products to help their members escape from predatory loans and cycles of debt, thwarting the bad guys on all sides.
But I think the thing that stood out to me most was their Pay Yourself First Certificate of Deposit loan program where members are able to deposit 10% of their loan payment amount into a certificate of deposit that matures when the loan is paid at the same interest rate as the loan. Oh, and members can withdraw from this fund during the term of the loan for an emergency, giving them access to their money when they need it – just like that.
Again, talk about superheroes! Financial education and empowerment and helping members escape predatory cycles and helping them save for the future while they're paying off loans now. Guadalupe Credit Union just nailed it.
Jack Henry-nominated Visions Federal Credit Union focused their superhero powers on their youngest members.
Visions created its Little Heroes initiative to shine a spotlight on kids aged 12 and under who are making positive impacts in their communities.
The credit union helps its monthly winner with their cause and has aided in projects ranging from offering books to read during the pandemic when libraries were closed to using birthday monies to support local animal shelters. And this wonderful program is inspiring new Little Heroes to create a culture of youth dedicated to fostering positive change.
Guadalupe and Tongass and Visions. This is the financial justice league, and I am both humbled to be writing about them and inspired to enact change in my own community.
Now that I'm ready to don my own superhero cape, I ask you, are you ready to put on yours?
Have these stories gotten your gears turning on initiatives your own credit union can put into action to better support and serve your members?
While I've given you a taste of the incredible work these organizations are doing, I invite you to join me at a webinar on October 20 at 1:00 PM EST where all three organizations will be discussing these initiatives, and then-some, more in-depth.
If you're looking for inspiration, you won't want to miss this event.
Don't forget to join CUInsight and CRMNEXT for our free webinar titled, Curious How Your Credit Union Can Impact Change In Your Community? These Superheroes Will Tell You How They Did It, on Wednesday, October 20th. Register yourself and a colleague here.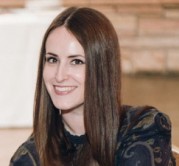 Kristina is the Marketing Manager at CRMNEXT overseeing the creative team. With a background in marketing for startups and small businesses, her talents range from copywriting and graphic design, to ...
Details