Why 2021 is the year to change your brand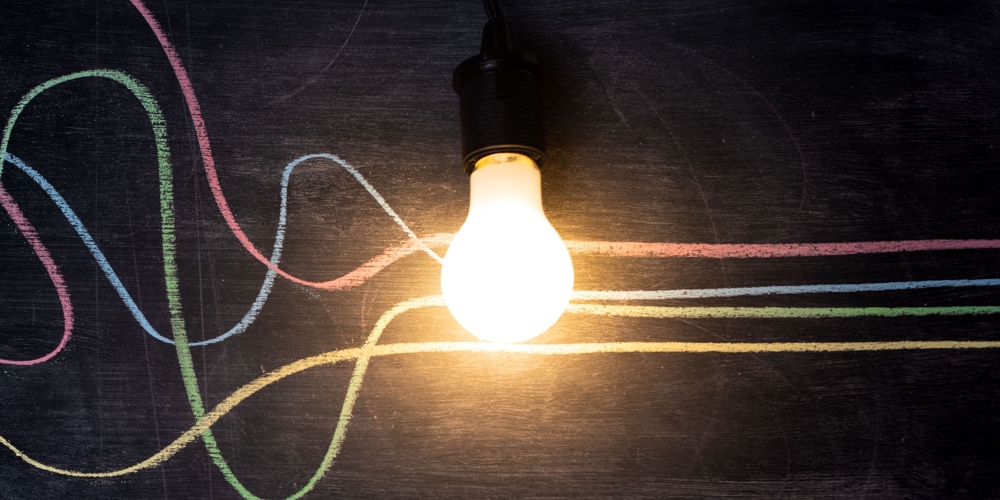 Both 2020 and 2021 have been years of massive change, with more to come, and change is hard. So why, in the middle all this, should a credit union take this moment to also change its own brand? Why is 2021 the year for branding?
If fact, three of the most important reasons to invest in your brand are at work right now:
Consumers have changed
Competition has changed, impacting your position in the market
Your own team members have changed, and need to get realigned
There's plenty of evidence for the first two points, and they are linked. In addition to the uncertainty, inequity, and loss of income caused by the pandemic, we also witnessed massive acceleration in digital channel adoption, and expectation. This adoption of digital channels and higher technical and personalized expectations have eroded the position of midsize financial institutions over big banks. Big banks are now at near parity in overall satisfaction, and midsize FIs have fallen behind on key areas such as new account opening, self service, and convenience (according to J.D. Power research). In the meantime, nonbank competition has gone from nibbling to gnawing at the sector.
It's the third reason – internal alignment around a clear brand purpose – that offers the path to success through tumultuous times. Credit unions with weak brands become unmoored amidst a sea of change, while credit unions with strong brands are able to manage forward with clarity and cohesion. Todd Kern, CMO of the recently rebranded Frontwave Credit Union, shares a story about asking his executives, "Hey if this [pandemic] had happened 5 years ago, would we have been ready?" What he heard back was resounding doubt. He attributes their cultural readiness to handle the pandemic to strong internal alignment they had just achieved around their new authentic and highly distinct brand.
This makes 2021 a critical year for dialing in and dialing up what makes your credit union the best version of itself. Think about everything your credit union family has been through over the past five quarters, all the adaptations and innovation, all the loss and frustrations. No doubt as we enter the next phases of recovery, we will find that some things will never be the same as they were before. But a strong brand will unify everybody in the organization, and also guide each person in their individual role within it.
There is no other initiative that's better able to align and inspire people, and drive organizational change, than a branding process – when it's done well. Imagine if every person in your organization used the same framework for making decisions – from everyday member interactions to big strategic commitments. Programs, products and policies alike. If you could say "Our employees have become raving brand advocates," like Trailhead Credit Union can. Or, "Our staff who live the brand every day make the difference in our success," like Redwood Credit Union. Imagine what that would do for your members' experiences, and your internal team's experience too.
Maybe this is why a recent study of national CMOs found that Brand Strategy was ranked #1 among the most vital marketing capabilities going in to 2021, overtaking even analytics, marketing operations and digital commerce.
Launching a branding initiative is yes, creating more change – that's true. For some organizations like Trailhead and Frontwave, something as foundational as a new name is part of the package. For others, like Redwood, it's about an elevated articulation of what's already there. But all of these organizations used a branding initiative as a key strategic driver of performance, and understood that full internal alignment was part of the equation.
With all of us looking ahead to better days, now is the time to make sure everybody on your team is looking in the same direction.
To hear more inspiring stories of credit unions leading the pack in performance because of strong branding, check out The Battle for Brand Leadership: Redefine Your Value Proposition, Purpose & Culture to Drive Sustainable Growth and Consumer Relevance in 2021.
Charlotte brings over 12 years of experience in account management, brand strategy, and consumer insights development to guide positive outcomes for clients. She is passionate about storytelling to connect brands ...
Web: https://www.strumagency.com
Details