Why financial scam education is an essential service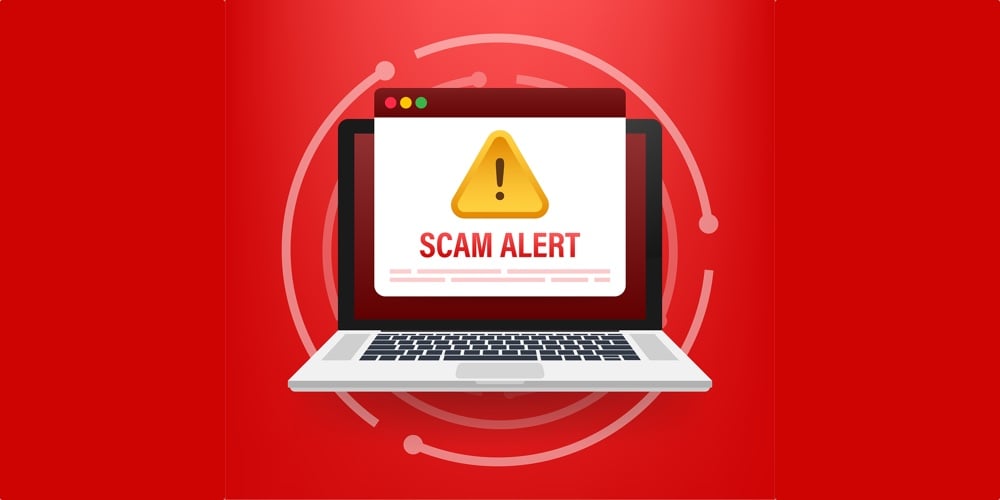 Financial scams can lead to headaches and loss for credit union members, so it's essential to be educated on financial cons. But where can they find trustworthy information on financial security? Enter the credit union with an opportunity to increase education and build trust with their membership.
Credit union officials should research common scams, including fake checks and debt collections, to know what they're up against and prepare members for the increasing sophistication of financial scams. Having a program to educate people on this topic is critical. Here are a few reasons why.
1. Scammers use financial institutions' names and letterheads
The old "Nigerian prince" trick isn't enough these days, so digital scammers need to develop advanced techniques for impersonating trusted institutions. Sophisticated scammers try to trick people by claiming to be a professional organization — often a person's bank, credit union or credit card company.
Some might go as far as replicating the company's official email signature or letterhead, or spoofing a phone number that could seem official. This behavior is a risk for both credit union members and employees. Suppose a staff member is multitasking and sees a name they recognize or signature that seems official in an email — they're more likely to fall for the phishing attempt without giving it more investigation.
This impersonation is targeted to many financial institutions, and even the most famous ones — like the World Bank — deal with this risk. Advance fee fraud schemes, which typically originate in Nigeria, are known to use it. Scammers ask for signatures or bank account information to pay advance fees. The victims are then promised a certain amount of money they will not get back. Some scammers even use the names of actual bank staff to boost authenticity.
2. Not all customers are educated on the topic
Education is critical in building strong consumer relationships. About 5.7 million people filed fraud reports in 2021, and learning about financial scams is vital to protect their investments. Credit union leaders should have sessions with staff members and clients to discuss the severity of this issue and create a customer service framework to help aid members experiencing fraud or the risk thereof.
Education programs on phishing can help credit union members and employees learn to authenticate communications. Warn them to check on the email address or phone number and also contact the organization via a secure line to confirm authenticity before complying with a request. Leadership should always make it clear that they will never ask for passwords or other sensitive information over email or phone call.
Another strategy is implementing identity management software. These platforms help protect an enterprise's software, data access and hardware resources. Enhanced channel integration and internal audit controls can also increase efficiency.
3. Prevalence of scam attempts continue to grow
Consumers have reported losing more than $5.8 billion to fraud in 2021, a 70% increase over reports the previous year. More people are working remotely and using digital technologies than ever before, and scammers are becoming more advanced at taking advantage of these trends. Combatting online scam attempts will continue to be a priority for the FTC and financial institutions alike.
The skyrocketing rise of fraud reports makes preventative education critical for financial institutions. This problem is only anticipated to grow, and it can damage member trust and wellbeing if scammers are invoking the organization's name to trick individuals.
4. The rise of social media is adding to the issue
Social media is a fun way to engage with friends and is essential for growing a company's brand. However, it's also an easy target for phishing schemes. About 95,000 people lost about $770 million to fraud through social media platforms in 2021. It's easy for scammers to create fake profiles and hack into existing ones.
Social media has always presented new opportunities to rope users into classic forms of manipulation, like pyramid schemes and romantic "catfishing." It's helped convince thousands of Americans to spend upwards of $20,000 on a timeshare or send money to help an online partner that isn't who they say they are.
However, social media scamming has gotten more advanced, too. More users are seeing their likenesses turned into scammy profiles asking for money, having their accounts hacked to manipulate their friend networks, or are having scammers target them with fraudulent ads and offers based on their online data.
Credit unions can't prevent this kind of social media manipulation, but they can include awareness tactics in their education publications and courses. Teaching people how to assess the validity of ads and online offers can protect them from shopping scams. Password security is also a great, easy prevention step for any user.
5. Flagging suspicious financial activity
Some consumers may weigh financial investments on their own. However, they are more likely to fall victim to con artists without proper education. In fact, 51% of people who have a third-party intervention avoid losing money.
Third-party checks on unexpected activity can be a boon to members. Credit unions should use technology and staff training to look out for the following warning signs to protect customers:
A prize is involved in the offer
It's an urgent request
Unexpected charges show up in the bank account
An unsolicited check or credit card arrives
Someone asks for verification of sensitive information over the phone
6. Credit unions can provide trusted information
Local and national news media may help with awareness by covering new scams and reporting on the financial fallout. However, a wide variety of online media is out there, and people may unwittingly get information from less-than-trusted sources, like investment blogs promoting risky pitches or sites with poor ad practices.
Credit unions already work to build trust with members, and that relationship can help members know where to go if they're getting conflicting information. Financial education courses for members are a great way to connect people with in-depth information. But something as simple as a brochure available on-location and graphics outlining online safety in newsletter and social media campaigns help, too.
Don't have the resources to develop your own materials? You can also have links to resources from sites like the CFPB on your organization's website.
Financial scam education will become more critical
Financial literacy is an essential skill for everyone to have. Today's technology makes it easier for scammers to trick people, which is why credit unions should provide financial education services to clients and consumers.
It's not just a public service, though that's a good enough reason on its own. Financial scam education also helps credit unions combat impersonation attempts and increase trust with members who may be confused about what information is trustworthy.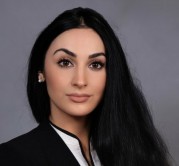 Evelyn Long is a writer and the editor in chief of Renovated. Her work has been published by the National Association of REALTORS®, Training Journal and other online publications.
Web: https://renovated.com
Details