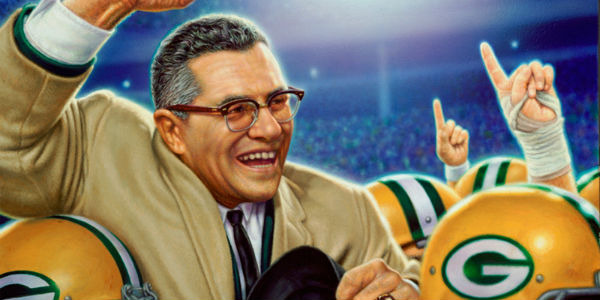 Every year at this time we tune up for the NFL season with pre-season games.  Do they keep score?  Yes.  But in this case, it really isn't the score that matters, just the evaluation of talent.  That is….until the regular season starts.  Then, a phrase often connected with Vince Lombardi, Hall of Fame coach of the Green Bay Packers, can be heard loudly across 32 team locker rooms, "winning isn't everything – it's the only thing." 
In order to have the success that each NFL team wants – and each Credit Union seeks, you must believe in what you are doing, execute each play/opportunity/task, hold each other accountable, and measure – keep score of the results.  Are you winning the game?
As a fan of the Chicago Bears, it somewhat pains me to bring up Lombardi's name again.  However, any objective evaluation of the man and his career would undoubtedly force you to acknowledge his influence on the game, winning, finding and fueling the passion in men that makes them seek greatness, and his worldview – integrity matters.
Lombardi would also say, "Winning is a habit. Watch your thoughts, they become your beliefs. Watch your beliefs, they become your words. Watch your words, they become your actions. Watch your actions, they become your habits. Watch your habits, they become your character."  Results matter.  Yet results don't just happen.
You can choreograph a brilliant ballet, but unless the dancers perform it exactly as it was designed, it will fall short of expectations.  It must be performed exquisitely to be remembered and enjoyed to the fullest.  Can we not design a strategy which we execute, beautifully – and keep score?
Marketers in all industries, including Credit Union-land often struggle with getting everything "performed" in exactly the way they need to, to compliment and execute their strategy.  Why?  Too many objectives?  Not enough resources?  A reluctance to let go of what has always been done…?  A management team that doesn't "get it?"  Maybe your situation involves a little of each of these.
Some believe that the inability to execute and deliver provable results that meet the goals outlined in the strategy has become an epidemic.  Epidemic or just circumstances…the reality is, this lack of execution is holding back growth from Credit Unions.  It needs to stop.
How will you execute your marketing so that it always "performs" exactly as choreographed?  This is the question.  You are not alone.  A recent article from Fortune magazine describes that less 10% of well thought out strategies are actually executed in any business.  This is why simply executing and then measuring against expectations can be so fruitful.  Few of your competitors are doing the execution thing any better.
What an opportunity.  Marketing can and must deliver provable results.  You need to embrace the power of expectations.  Keep score.  Lombardi puts it this way, "Some of us will do our jobs well and some will not, but we will all be judged on one thing: the result."
Results matter.  Helping members achieve their financial goals, matters.  Knowing and proving that what you do in marketing to help your credit union grow, matters to you and your senior management.  "Winning is not a sometime thing…it's an all the time thing. You don't win once in a while…you don't do the right thing once in a while…you do them right all the time. Winning is a habit."
Thank you, Mr. Lombardi.  Results do matter.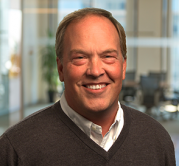 Jay Kassing is President of MARQUIS, a Texas based provider of marketing analytics solutions including MCIF/CRM software, MCIF services, profitability, compliance, consulting and direct mail creative/fulfillment. Jay has ...
Web: www.gomarquis.com
Details