Why the World Credit Union Conference works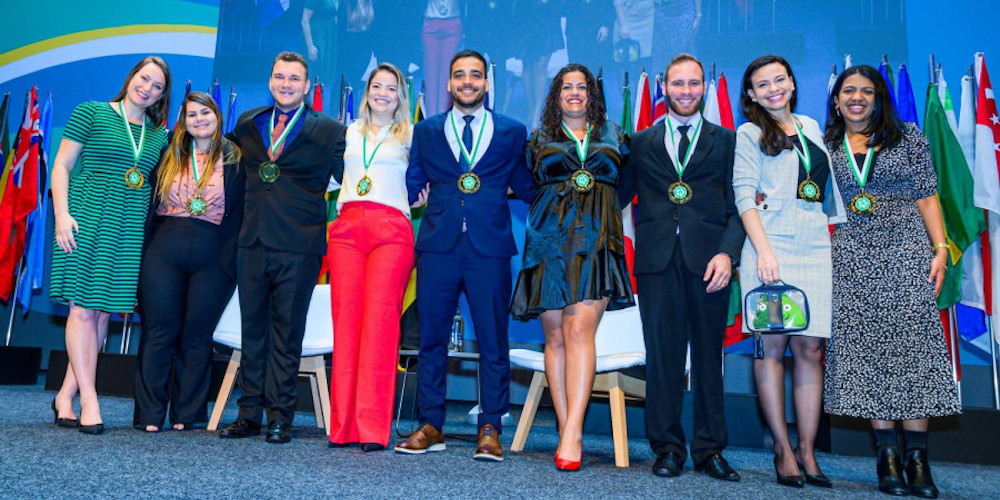 "People Make Glasgow" is the slogan for Visit Glasgow, Scotland's tourism bureau. But after attending the 2022 World Credit Union Conference (WCUC) hosted in Glasgow this past week, you could easily make the argument that "People Make Credit Unions" as well.
After a two-year hiatus due to COVID, the WCUC returned and did so in a big way.
Over 1,600 attendees came from across 51 countries, taking in 30 keynote speeches and breakout session presentations from more than 50 speakers.
Beyond the pageantry of the opening ceremonies, you could feel the energy and see the diversity of representation from across our global movement. It was inspiring to see so many in person versus through a Zoom window.
The World Credit Union Conference is significant to our movement in so many ways, offering a portal to a larger global credit union community, laser focused on current movement challenges, with an eye toward possible solutions for greater growth and member prosperity—all on a global scale.
WCUC works—from the perspective of keeping us all grounded across our global credit union movement for the challenges ahead—but also for the potential solutions that appear before our eyes that make our work running credit unions easier, so we can better serve our members.
Here are three (but there are certainly more) key takeaways of why WCUC works for our global credit union movement and the value it brings to our peers here at home and abroad:
Global Credit Union Strengths Will Overcome Global Challenges
It was Elissa McCarter LaBorde's first WCUC, but you wouldn't have known it. The new President and CEO of World Council gave her inaugural "State of the Movement" address in the first general session of the conference and quickly identified the global credit union movement's strengths that should be doubled down upon to address mounting global challenges facing every credit union community:
Strength in numbers of credit unions and their members. Strength in diversity of the types of institutions across multiple continents that serve members. Strength in disruption by pioneering institutions who lead the way in digitization and emerging trends.
These strengths will be sought after in spades as all credit unions are facing an increased need to accelerate digitization, climate resilience and sustainable finance. Positioning WOCCU as a global convener in these spaces is a clear goal and it will take a collective, cooperative effort in the coming years to grow the global credit union movement and strengthen it against these challenges.
The "I" in International is the I-CUDE Designation
The Credit Union Development Educator designation, or "CUDE," is synonymous with reinforcing cooperative values, principles and the transformational work credit unions do. Being a CUDE myself (May 2018—BEST CLASS EVER!), I immediately recognized the business, personal and networking value this experience brought.
Imagine taking that experience global. That is what I-CUDE is all about. The International Credit Union Development Educator Designation invites CUDE alumni to visit other international credit union peers and systems, to both learn and network on different structures, approaches and impacts credit unions are making on communities outside of the United States.
The culmination of this international DE journey happens at the WCUC, where after completing four criteria, CUDE's are awarded the I-CUDE designation and recognized for their achievements by their fellow DE peers at a celebration event.
As this tradition continues to grow, the I-CUDE community will grow in kind, creating another powerful and passionate group of credit union activists seeking to change the world.
WYCUP Scholars Put Our Movement's Future Center Stage
Young professionals are the future of our movement. On a global level, the World's Young Credit Union Professionals Program (WYCUP) allows global credit union young professionals to discover, connect, collaborate, empower, and inspire one another.
A key touchpoint of a WYCUP Scholarship winner's journey is attending the WCUC. I liken their experience to the GAC Crashers, drinking from a well of knowledge, content, networks and engagement over a very defined length of time.
After over two years of waiting, nine scholarship award winners from 2020 and 2021 were honored on stage for their respective leadership, work, and ongoing advocacy for the value of international credit union engagement in the years to come.
The WYCUP scholarship is a hidden gem in our movement and encourage all YPs to apply for the chance at this unique experience.
WCUC is designed to leave attendees with a kernel of knowledge learned during three enriching days to take back home to their domestic credit union systems or shops and share those learnings to better engage peers, members and communities.
WCUC is also designed to get us all to think about our movement's future. Digitization. Climate change. Bitcoin/blockchain. The Metaverse. These are just a few of a multitude of issues or challenges credit unions, no matter where they are located, will face—not in the distant future, but in the here and now.
WCUC puts local credit union issues into a global perspective, understood by like-minded cooperative colleagues who know that, while they head home to be a time zone or two away from one another, it's our movement's challenges and the solutions we can create to overcome them that lie within an arm's reach away always, through global cooperative collaboration.
See you at #WCUC2023 in Vancouver!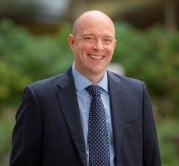 Mike Reuter is the Executive Director of the Worldwide Foundation for Credit Unions, the 501c3 charitable nonprofit that supports the World Council of Credit Unions in its mission of providing ...
Web: https://www.woccu.org
Details