You can't manage what you don't measure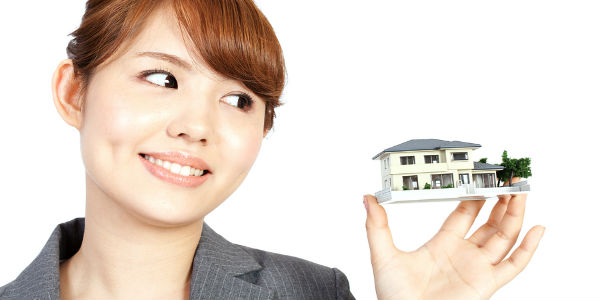 It would be almost impossible to deliver one article that explained how to improve the borrower's experience. For those of you looking to improve your mortgage operation and have word of mouth be your main source of new business, hang on. This is part one of a three part series, part one focuses on the very first step of mortgage lending, the application, part two will be processing and underwriting ending with the mortgage manager.
Concerns:
Compliance and regulation has increased the cost to originate and process a loan over the last five years. The most and probably largest change in regulation since Dodd Frank was introduced is lurking just around the corner August 01, 2015. The CFPB is requiring all lenders to follow the "Know Before You Owe" mortgage disclosure rules or "TRID" TILA-RESPA Integrated Disclosure Rule as commonly referred to by industry professionals.
It seems that every software provider, mortgage lender, compliance company and attorney is embedded in some form of implementation, webinar or training to make sure their portion rolls out uneventful. Mortgage managers everywhere are making sure their staff is prepared and ready. Who has time to even think about improving the borrower experience, we are like salmon swimming upstream, we know where we want to be and hope we don't die in search of our destination.
The end result of past and new regulation has done nothing to improve the time from application to clear to close. Resulting in less than satisfactorily performance, extended rate locks, unsatisfied borrowers and frustrated staff. Our industry professionals love what they do or they wouldn't stay in such a stressful profession. They really want to answer the phone and be told "your doing a great job" by the borrower and/or realtor. We want and need to gain referral business by delivering exceptional service.
Visits:
During site visits with mortgage operations I typically find frustrated staff. Loan officers tell us that processing takes too long, underwriters have too many conditions and borrowers are frustrated when we ask for documentation weeks after application. However, the processors tell us they receive incomplete applications and are lacking all the supporting documentation. Underwriters express that they receive poorly documented files.
Our parents used to tell us to invest the time to do a job correct the first time and it would take less time. They were right, believe me I know since I tried the short cuts and they don't work. So I find it interesting that we continue to struggle with taking a complete loan application especially when the average age for a loan officer today is 54. So how can we be so remiss in doing a good job when at this average age we should have refined our craft? Loan officers have responded with some of the following comments:
I don't want to trouble the borrower for information we might not need.
The processor needs something to do.
I have too much business and not enough time.
I'm a salesperson not a technician, why do you think we have processors.
The borrower gets upset when I ask for so much information.
Solution:
There are many additional comments that could be added to the above however this could be repaired with one word "education". If you want a top performing origination group they must have ongoing and in depth education. The loan officer who knows how to respond to a borrowers concerns is more respected by the borrower. Borrowers want to work with professionals that know more about the industry than the loan officers of their competitors.
What exactly is the best way to educate your loan officers and how do you measure their depth of knowledge? You must have in place a thorough education plan that includes the following:
Setting borrower expectations
Proper borrower communication
Complete loan applications
Proper documentation
How to review documentation
Explaining the loan process, workflow and trailing document timeframes
Understanding, sense of urgency
Realtor and Builder (referral networks) communication
Measuring the success or failure of a loan officer
I can't remember a mortgage operation I worked for that provided education in any of these areas. It was always assumed that if you were a producer you knew what to do however in today's world of regulations, compliance and costly penalties it is imperative we have a highly educated staff.
Driving home to your loan officers that if they take 20 additional minutes to educate their borrower of the importance of supplying all information, then reviewing the documents and delivering a complete application they will receive more referrals. When a complete application with all documentation is submitted to processing the loan will be approved much faster with the proper workflow.
Realtors refer business to loan officers that are competent, knowledgeable and have borrower approvals faster than their peer group. It's a compliment when a Realtor or Builder refers a borrower to a loan officer; they are telling the loan officer "I trust you with my paycheck". The loan officer should understand this and strive to maintain a high level of service regardless of loan volume. Nothing takes the place of knowledge; the better educated loan officers produce the most loan volume with fewer issues. We don't keep going back to a restaurant that delivers poor service!
The last item on the list above "Measuring the success or failure of a loan officer" is usually the hardest to track. In order to evaluate loan officers you must incorporate a quality check when they submit the loan to processing. We call this a "loan officer report card" or if you want one more acronym for the industry "LORC". The LORC allows you to track if the loan officer has completed the application properly and if they have collected all of the supporting documentation. You can set the bar for what level of competency you want to achieve. Tracking this informs you of loan officers that need additional education. So you need to adopt this philosophy with every step of your mortgage process: 
"You can't manage what you don't measure".
This may seem that I am picking on loan officers however they are the foundation for a successful loan process. I encourage you to read part two of this series where I will discuss how the processor and underwriter's role is just as critical as the loan officer once the loan takes the next step in the manufacturing process.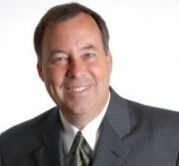 Buddy Kittle is the Co-Founder of Banker's Mortgage Consulting, LLC. He began his mortgage banking career in 1993 as a Mortgage Loan Officer and later promoted to producing manager ...
Web: bankersmortgageconsulting.com
Details