10 questions for an effective content marketing strategy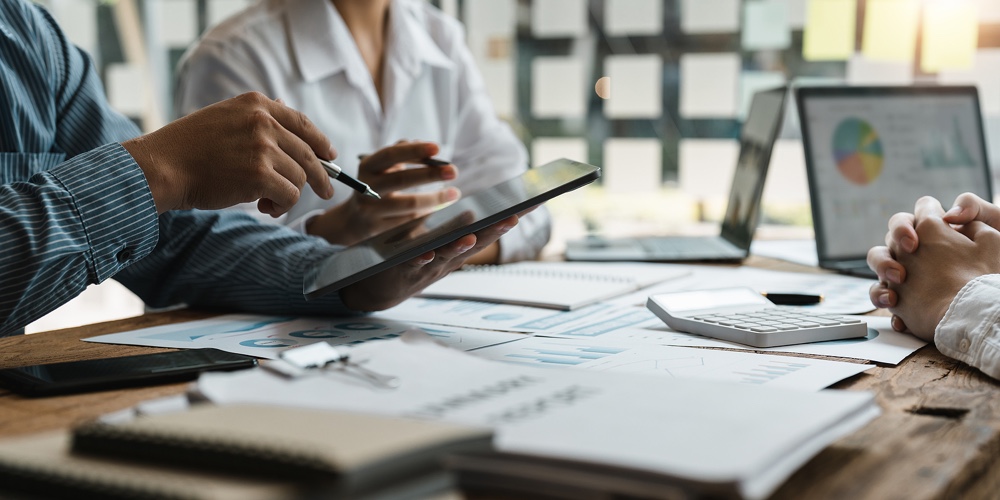 Many companies and credit unions are posting to their blogs and social media channels. Why?
Because companies with blogs produce 67% more leads per month than companies that don't, according to Demand Metric. Dollar-for-dollar, content marketing drives three times as many leads as traditional marketing. What's driving those results?
Quality content that helps humans first – regardless of whether your audience is B2B or B2C
Improved search engine optimization, so people can find your credit union or company when they have a need you can fulfill
Of course, we want to help educate our members and clients, but let's not pretend – or lose opportunities – that it's completely altruistic. Quality communications following a strong content marketing strategy brings in business. Even not-for-profits, like credit unions and CUSOs need consistent and growing revenue to stay in business, and content marketing can play a big role. Content marketing can make you feel good about the work you're doing for your members and clients, and your role in supporting the business.
Content marketing strategy
Content marketing strategy takes your brand's strategy and converts it into storytelling that supports the brand. Dig into the business objectives and the plans to support those objectives. Then, identify the story or stories around them. Simple enough, right?
Here are some questions to ask to ensure a comprehensive content marketing strategy:
Who is your target audience? Who are the influencers and who are the people with the power of the pen? What are their pain points?
What are your lines of business and how do each of them solve for the audience pain points?
What is your business purpose for creating content? Broadly, you're looking at brand awareness, thought leadership and lead generation.
DO NOT think you're going to skip straight to lead generation. Your Marketing Co.'s Frank Allgood draws the parallel to dating: You don't just walk up to someone and ask them to marry you. You get to know and trust each other first. Even at work, people are still people.
What's happening in the market, and how can your credit union or company address the issues with authority?
Who are your competitors and what are they doing to market themselves? What's their voice? What strategies and tactics do they appear to be using? What's your point of differentiation in terms of your product or service and your content?
What are the feelings you're trying to invoke in your target audience? This is just as important in B2B as it is in B2C communications. Find the feels.
Even before our post-COVID work world, humans have feelings about their jobs. Neglecting people's emotions about their work is a huge mistake. Most people need their jobs to support their families, so it can be stressful or energizing, hopeful or fearful. Additionally, some employees seek prestige, praise or recognition. All of those motivators derive from the feelings of the humans behind them. Accounting for those make your communications more authentic and successful.
What's your corporate voice? Be unique. How many 'professional yet approachable' voices can we really have and stand out?
How much content do we need for each of the different stages of the purchase cycle?
What should our content calendar look like? Is there seasonality to the business – like ensuring you get ahead of strategic planning season with useful and actionable content, or thinking ahead to peak home sales time? What's the frequency across different outlets? What different outlets should be leveraged, from your brand's website to email marketing to public relations to social media? And what types of media formats would work best to reach our intended target audience? How can we repurpose content across various media and outlets?
What keywords should we be trying to rank for SEO? What are our competitors ranking for? How are people who have a need we can solve educating themselves and searching for solutions?
Content marketing begins & ends with your audience
You might have noticed that No. 1 is to begin with honing your audience. The people you are targeting are the beginning and end of your content marketing strategy. Literally, look at the last question in No. 10. Grabbing the Googles is important, too, but if your content isn't human centric, your content marketing will not be effective. Good search engine optimization is something you earn for delivering high-quality content that captures attention and finds the feels. And, yes, it's possible with B2B content marketing, too.
Nearly all marketers agree, custom content is a critical element of marketing now and will remain so in the future. Why? Because 80% of internet users in the U.S. interact with social media and blogs. They spend 23% of their online time with this content, per Demand Metric's research, and 80% appreciate being able to start their research online. The report also found that content marketing costs 62% less than traditional marketing. Now, wouldn't that make you feel smart for leveraging content marketing?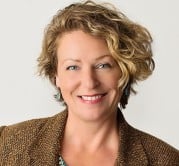 Sarah Snell Cooke is principal at Cooke Consulting Solutions, a business and communications strategy firm serving the community financial institutions market and their business partners. She has more than 20 ...
Web: https://www.cookeconsultingsolutions.com
Details