2018 credit union technology trends
2018 Credit Union Technology Trends
It's hard to believe that 2018 is upon us. Each December, I like to meditate on the upcoming year's Credit Union technology trends. One of the things that I find most fascinating about the Credit Union industry is how insular it can be. We often spend too much time fixated on the restrictions of our industry, and we don't take enough time to look outside of our Credit Union bubble. This year, I thought a great addition to the annual ritual of pinpointing the trends would be to add a comparison of each trend in the "Real World" versus its presence in "Credit Unionville."
For 2018, there are seven technology trends that Credit Unions need to keep top of mind.
IT Security – Security has always been a hot topic, and 2018 won't be any different. The big additions for 2018 will be Managed SIEM (Security Incident Event Management) and Chief Information Security Office (CISO) as a Service. As an industry, we are beyond the point that Credit Unions can handle security entirely on their own. With the economy heating up and IT security becoming a bigger and bigger concern, finding access to the right talent and partners will be essential.  
Cloud – I feel like I have been talking about cloud for seven or eight years at this point. The Cloud has transformed a gigantic part of the technology world. However, history shows Credit Unions are late adopters. The Cloud presents the biggest opportunity for our industry to significantly increase our agility and positively transform the way we handle security and disaster recovery, allowing us to refocus a Credit Union's technology talent on membership growth and nurturing. At Ongoing Operations, we saw a major shift of cloud adoption by Credit Unions. In fact, if the IT guys at your Credit Union are telling you to move data centers or build a new one data center, then you need to seriously question their motivations and leadership. NO Credit Union should be building their own platform at this point unless the main goal is to flush money down the drain.
Digital Transformation – Frankly, this term is overused. That being said, if you haven't already, your Credit Union should be in HEAVY discussions about pivoting towards becoming an E*Commerce and digital-first organization. Winter is coming, and if you haven't begun this journey then you had better hurry.  Credit Unions must modernize websites, service delivery, and many other functions if we want to compete in the coming 10-15 years. From my experience outside of Credit Unionville, I recognize this challenge is common among businesses of all industries. We aren't unique here. However, we are unique in our ability to leverage our capital and member loyalty to help us compete with big banks!
Fintech – I recently read a report that said in the past five years about $25B had gone into Fintech, and it is expected that in the next 5 years – $150B will be invested.  With the huge investment in fintechs, Credit Unions have two potential paths: Partner or Compete. My experience tells me that partnership is the best route. Most of these fintechs need eyeballs and your members. Partnering will be scary at first, both because of the fear of being muscled out, but also because many of these fintechs will be early stage companies with minimal formality and little or no performance history. However, taking a "wait and see" approach could be dangerous and you're likely to miss the market ride if you aren't involved!
Marketing Automation – This is a key ingredient for digital transformation and can be a huge force enabler for your Credit Unions.  Automation technology will allow you to have hundreds of campaigns running simultaneously for fractions of the cost of the big monolithic, shotgun style marketing our industry has employed for years. Developing the nimbleness and avoiding the fear of failure is key to Credit Unions unleashing the power of individualized marketing!
Analytics – Are you thinking about building a data warehouse? Do you see this as a three to five year effort? It's time to seek out a solution now, and it doesn't have to take one to two years to start seeing results. There are dozens of innovative analytics companies that have recently entered the Credit Union space.  Don't spend the time building your own platform when you can seek out strategic partnerships. So go ahead, jump into the analytics pool. The only way to screw up analytics is by ignoring them!
Artificial Intelligence & Machine Learning – While I hate lumping these two trends together, AI and Machine Learning are still new enough to Credit Unions that I wouldn't be doing them justice to break them up. Few if any Credit Unions are currently investing in these trends, yet AI and Machine Learning have the power to radically reduce costs and increase service levels. Recently, I had the opportunity to chat with an internet payments company that, in approximately three to six months, had unintentionally reverse-engineered one of the big card processors fraud analytics tools by ingesting years of payment data into an off-the-shelf machine learning algorithm. From this happy accident, the company was able to increase their acceptance of "card not present" transactions significantly based on the output. This is just one example.
So, as we approach 2018, sit down with this list, your executive team, and your Board, and start talking (out loud) about each of these trends. How might each trend impact your Credit Union? How might each trend change your members' perceptions or expectations?  What does your Credit Union need to be investing in? Now is the time to set yourself up for a successful 2018.
If you'd like to talk to discuss how any one or more of these trends specifically affects your Credit Union, please reach out to me directly at kdrake@ongoingoperations.com. Happy New Year!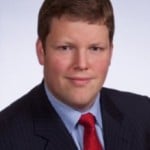 Kirk Drake is founder and CEO of Ongoing Operations, LLC, a rapidly growing CUSO that provides complete business continuity and technology solutions. With its recent acquisition of Cloudworks, Ongoing Operations ...
Web: www.ongoingoperations.com
Details