1970 Stein Connects CUES to its Past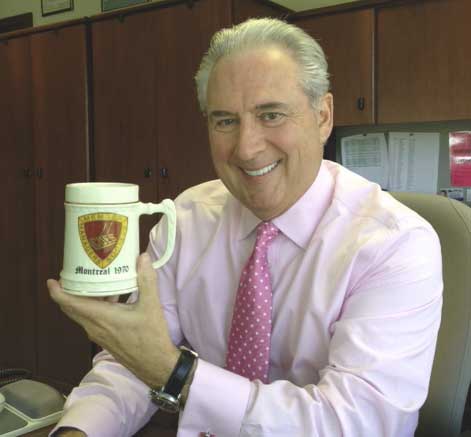 By Lisa Hochgraf
Perhaps it's fair to say that the staff at CUES is all a little nostalgic this year as we both celebrate CUES' 50th anniversary and prepare to say "happy retirement" this December to Fred Johnson, who's been president/CEO of this professional development association for nearly half of the organization's history.
It's probably also fair to say that–in our current state of nostalgia–we all rather enjoyed learning about a stein from a CUES conference in Montreal in 1970 that was being put up on ebay for sale. And we thought it was cool that our esteemed CEO bought it and brought it home.
Bill Tkacz found the stein in a thrift store in Vermont and posted it for sale on ebay. Tkacz and his wife, Belinda, run the ebay business b and b and 9kids fair trade.
"We were quite tickled that the stein returned to the original organization," Tkacz says. "We look for things to sell that are unique and nostalgic, and that might be something people will have a heartfelt connection to."