2020 credit union performance trends that will impact your new year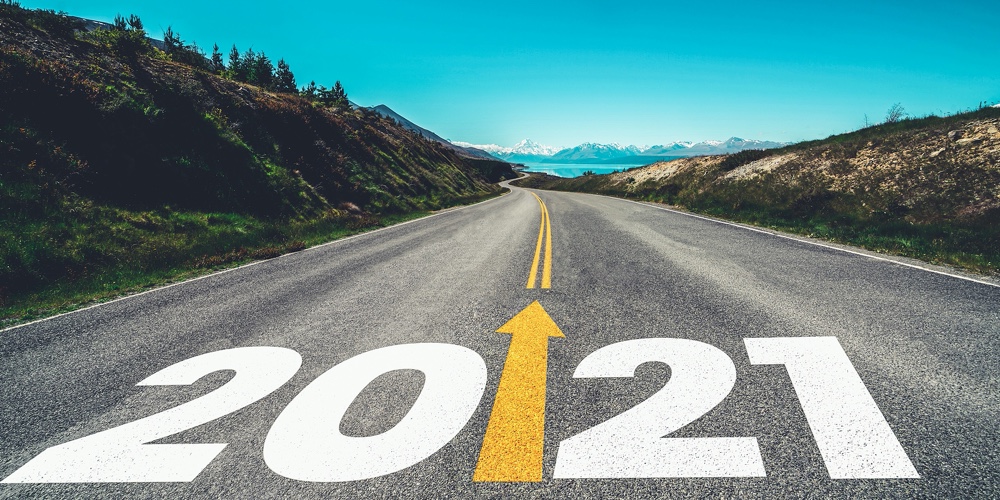 As we start out this New Year, many of us are still reeling from the disruptions of 2020. It's been a challenging 12 months, to say the least. Between branches being closed down or operating at a reduced capacity during a global pandemic, members learning to navigate digital platforms to tend to their financial needs, and widespread economic uncertainty, the industry has had to adapt to a new environment. 
CU Data recently released their Credit Union Industry Performance Trends and KPIs Report for Q3 2020. In this article, I'd like to discuss some highlights from their report, and give you a preview of what your credit union might expect from 2021. 
Credit Union Industry Overview and Key Performance Indicator (KPI) Trends: Q3 2020
In Q3 2020, the U.S. was still struggling to contain the spread of COVID-19, but we had not reached the second peak that we experienced in the fall. Wildfires were tearing through California, and the housing market was soaring. Meanwhile, here's what was happening in the credit union industry.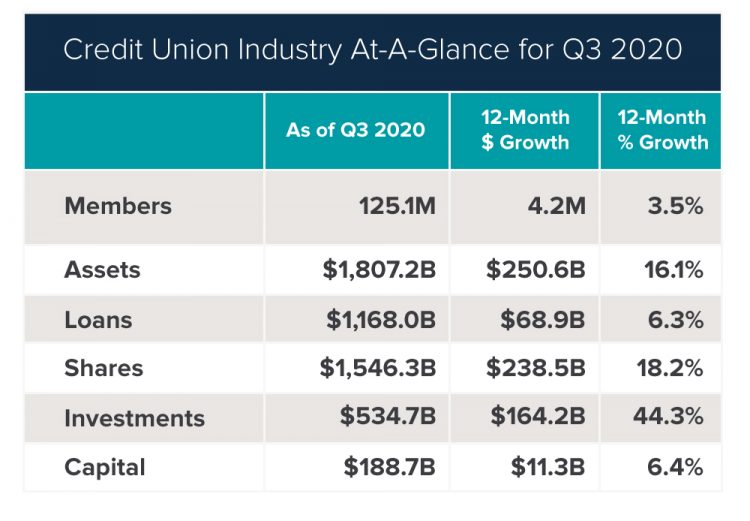 Average ROA shrank in Q3 from 98% to 65% year-over-year, as credit unions continue to increase their provision for loan losses in anticipation of higher charge-offs in 2021
The reduction in ROA is proportional to the increase in loan loss provisions
Average net interest margin has shrunk as interest rates remain low and credit unions have tightened their credit standards
Membership growth remains steady
Deposit growth has spiked 18.2% YOY
Mortgage lending has increased dramatically fueled by low interest rates
Auto loan growth continues to slow as captives increase their market share of new auto financing 
Loan delinquency rates continue to decline but they may be artificially impacted by payment deferments granted by many credit unions and the moratoriums in place on repossessions in several states 
With the influx of deposits, investment growth has been strong even though yields have decreased
Credit Union Industry Outlook for 2021
In summary, the credit union industry is sacrificing short term profits to increase their provision for loan losses in preparation for increased delinquencies and charge-offs in 2021. Mortgage lending should slow down next year as the refinance craze plays out and new home sales return to normal, or slightly lower than recent years.
New auto financing, especially for credit unions, will be slower than normal because of the incentivized deals offered by captives and the continued effect of the pandemic on consumer confidence in our economy. Finally, as the leadership in the White House and Congress transitions to a new administration this month, we will be on the lookout for further relief spending that may help offset a looming increase in delinquencies.
To learn more about how your credit union can set your loan activities up to thrive in 2021 and beyond, download our free white paper: 2021 Auto Lending Outlook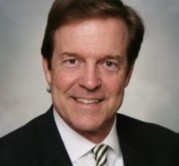 As Senior Vice President of Automotive Products, Michael works closely with SWBC's Collateral Protection Insurance (CPI) carriers to manage existing CPI programs and develop new coverages for our clients. ...
Web: https://www.swbc.com
Details