2020 Learning: Wherever, whenever and on the device you prefer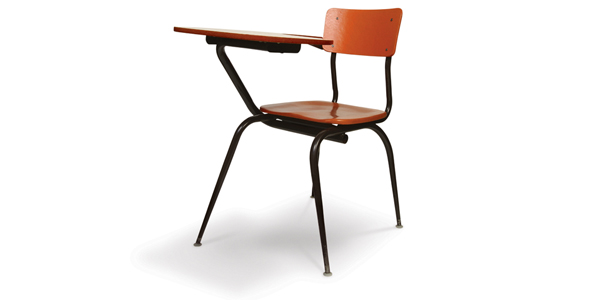 Have you seen the YouTube video of the baby using its pudgy little fingers to try to expand the pages of a magazine, as if it were an iPad? (If not, watch it here.)
This very young person's expectations for how things work—and for how content will be provided to her—are different from what many of us expected at the same age.
Think about the fact that she could be a future credit union leader. And consider what that means about how we'll need to help her learn.
With the wave of upcoming retirements in our industry already breaking on the shore (read my January CU Insight column about this, Readying the Next Wave of CEOs), CUES has been working to meet the next generation of credit union leaders where they want to be with professional development—giving them the choice to learn where and when they want, and through the device they want to use, while still getting the highest quality education.
Enter CUES Elite Access. Introduced last year, the offering leverages the remote education delivery system and the top-notch professors of Cornell University, our long-time partner in offering CEO Institute II: Organizational Effectiveness.
This year's CUES Elite Access courses—Strategic HR Leadership, Leadership Brand and Shadow and Women Who Lead—will begin in May. Participants can access the program from their office desktop machine, from a laptop on a plane or from their smartphones on the beach.
Importantly CUES Elite Access is much more than a series of webinars. It enables two-way exchanges with the professor, opportunities to connect with other participants, and individual and group project work. A participant in last year's Leadership Brand and Shadow found the course's executive coaching sessions especially notable.
"The customization of one-on-one attention from the coach was a vital component, and that's something that's not available through any other online course or webinar," said Melissa Christian, member solutions manager for $579 million Corporate America Family Credit Union, Elgin, Ill.
For those of you sponsoring the younger set's desire to learn, CUES Elite Access offers some real perks. Hotel rates are going up, but this program doesn't require travel and overnight stays. And that also means less time away from other duties at the credit union.
While I'm at CUES Symposium: A CEO/Chairman Exchange this week, I'm expecting an orange student desk chair (the one that's illustrating this story) to appear here and there—in a conference room, at dinner, maybe even at the beach. The chair, which you'll also see in our ads for CUES Elite Access, represents the idea that this offering lets people learn where and when they want—whether that's on their commutes, at their kids' soccer games or sitting by the ocean.
Interested in learning more about this move toward 2020 education? Read "Compare Your 'Leadership Brand' to Your CU's Culture" and "Tool Helps Leaders Make Career Decisions" on the CUES Skybox blog.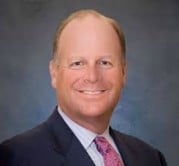 Charles E. "Chuck" Fagan, III is President and CEO of PSCU, a credit union service organization that leverages the cooperative model to better serve credit unions and their members through ...
Web: www.pscu.com
Details