2023 predictions: ATMs replace tellers and automation replaces loan officers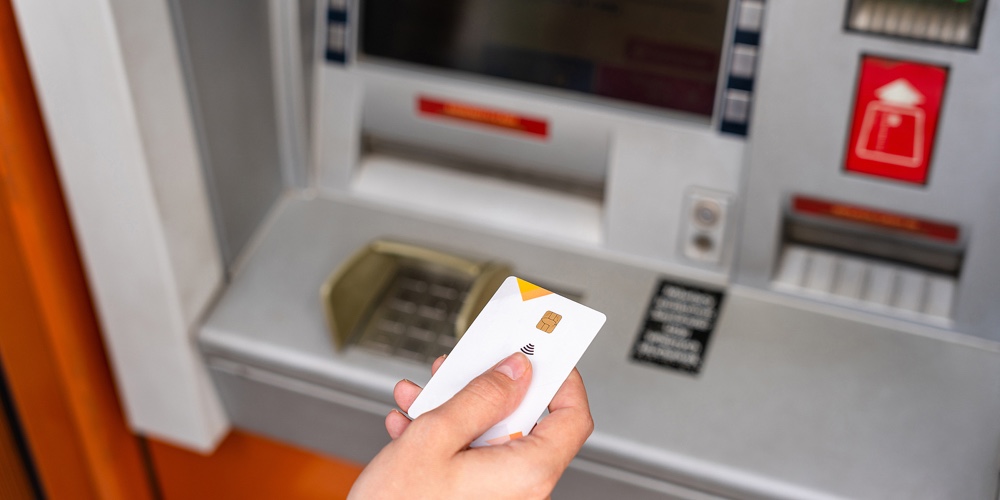 I heard that first prediction in 1983. The CEO of the credit union I was working at announced, "We are investing in an ATM and it will someday replace tellers." I was a teller at the time so that wasn't great news. When they wheeled in this behemoth of a machine and carved a big whole in the wall to house it, I was also told that I would be taught how to load it and balance it. So it still needed me!
The running of the errand that is "doing our banking" was very expensive. According to a 2012 study, an in-person transaction cost $4.00 compared to an ATM at $0.70.
ATMs greatly decreased the number of human tellers we would need, and over time with improvements in technology and widespread acceptance and adoption, many branches have eliminated "teller row." Self-serve machines and apps like Venmo have made the movement of money cheap and available at any time.
That's great but credit unions exist to extend credit. That's how we make money and why we were founded. "To promote thrift and to make loans for prudent or productive purposes at a reasonable rate."
For over 100 years, the primary delivery of a loan involved the interaction of at least one employee, if not more. Auto loans have kind of been our "bread and butter," and with the average price of a new car creeping toward $50,000.00 and rising interest rates we need to make sure we capture every opportunity.
Three years ago I penned a blog from a personal experience I had with a dear friend trying to get an auto loan from his credit union, that was also MY credit union. It was titled, "My most embarrassing credit union moment." It took him a week to buy one of their repossessions, he was already a member, had direct deposit and paid off another loan with them. Risk aversion, bad policies, poor communication and a complete absence of any kind of automation were all to blame.
Today we cannot afford to lose good members to our bad technology or strict loan policies. The average age of a credit union member is 47! If we don't figure out how to automate our loan process we will literally die of old age.
Humans v. ML and AI
When I first came to work for Zest, I didn't completely understand AI or the difference between artificial intelligence and machine learning. I quickly learned that it's not science fiction, just good data science.
Consider this – when I was trained as a loan officer, my job was to analyze the data we could obtain either from the member or from a machine and calculate the risk. The data included a list of debts, their income, credit history, member history with the credit union etc.. Extremely manual process from start to finish for the member and the loan officer.
A machine can learn all of that.
Machine learning allows the computer to learn from the data provided.
AI is decision making.
Today the decision to approve or deny a loan has been largely ruled by one piece of data, the credit score. Outdated, inherently flawed and discriminatory. Many credit unions have an auto-decisioning platform that is programmed to approve the "slam dunks." A or A plus paper. Consequently the auto-decisioning percentage is about 30%.  The majority of the loan volume still involves a human. And at what cost?
American Banker reported in June of this year that America's Credit Union automated their direct lending and went from $1.97 million in net income in 2020 to $7.3 million in 2021. The credit union replaced a manual decision-making process with technology from CuneXus, a subsidiary of CUNA Mutual.
According to a 2022 study by WithClutch, credit unions' market share of auto loans is 22%. They predict it could be as much as 60% if credit unions could make it fast and easy and of course offer a fair rate. WithClutch has a fully-automated loan platform that can go from the application, to approval, contract signing and booking.
Zest AI's technology results in an average increase in approvals by 25% without increasing a credit union's risk tolerance. In addition, 80% of credit union members can be auto-decisioned in seconds, which can increase efficiency by 60% + so loan officers can focus on serving the member instead of the computer.
Combining ML with AI you have now trained a loan officer that is available anytime and can make decisions in seconds.
A recession usually comes with a reduction in workforce. We have already seen the impact in the movement with lay-offs. Now is the time to retool your lending process. When rates return to normal levels and volume is back, you will be ready to take full advantage of every opportunity with a fully automated loan platform.
And with GOOD data you will be able to fulfill the mission of financial inclusion.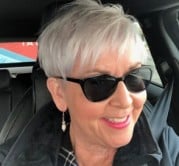 Denise started her credit union career over 30 years ago as a Teller for Pacific NW Federal Credit Union in Portland, Oregon. She moved up and around the org. chart ...
Web: https://www.zest.ai
Details