3-D Printing, Drones and Credit Unions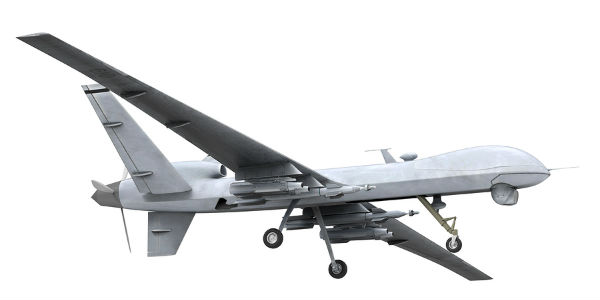 In the last year, two major innovations have landed in radar of mainstream media: drones and 3-D printing. While they might sound like odd candidates for inspiring credit union innovation, both share more with our industry than you might think. They were both born of the goal to do more, improve lives and make societies better.
Drones, also known as unmanned aerial vehicles, are aircraft without actual pilots on board. Their flight is controlled either by computers or remotely by a pilot on the ground. These small aircraft allow access to otherwise minimally accessible or high-risk places such as remote pipelines and wildfires. The data provided by drones helps organizations make decisions that improve the safety and security of communities without putting lives on the line.
While the idea of having drones deliver credit union products and services is a little too sci-fi, that doesn't mean credit unions can't learn from the idea. Drone technology proves that it's possible to find solutions that allow remote access to information quickly, safely, and less expensively.
What processes in your credit union can be improved with remote technology? Could you create an app that will allow members save more, get loans faster, or improve their financial situation with the touch of a finger 24/7? Of course you can. And you can come up with other ideas for how to improve members' lives faster, easier and better through remote access.
3-D printing took the printing process from a flat format to a dimensional format to create multi-dimensional output. As a result, individuals can now manufacture items without using costly production facilities. This rapid prototyping capability has helped scientists, surgeons and other specialists make groundbreaking improvements to everything from cars to healthcare.  The development of personalized prosthetics through 3-D printing is a great example of how technology is helping improve the lives of more people than ever before.
Although credit unions aren't prototyping cars, this innovation begs the question of how credit unions can rethink flat processes or services.
What about building a switch kit app that automatically takes over the conversion process once the member's accounts at other financial institutions are verified, making the transfer seamless? Or is there a way to quickly calculate the financial benefit each member receives when they convert their accounts from national banks, then collectively communicate this value to key city, state and national legislators? Can we make opening an account easier by using technology like a smart phone and Square?
The point here is this: find ways to innovate. Drones and 3-D printers might not show up in your credit union any time soon, but they're great examples of the value in continued innovation. Groundbreaking ideas don't have to be completely new; they can be new uses of existing technology or adaptations of developments in other industries. The key is actively looking for ways to innovate and having the courage to embrace change.
So create forums, hold meetings, start brainstorming and get your departments excited about how they can find new ways to better serve members. Because for credit unions to stay viable, they need to innovate.
Anne Legg, founder and principal of THRIVETM Strategic Services THRIVE works with credit unions to develop transformational business strategies from their business insights to grow in a competitive, highly regulated ...
Web: https://www.anneleggthrive.com
Details