3 questions to ask yourself at the end of every workday
Many of us are so busy during the workday that when it's time to head home, we rush out the door without much thought. No matter how hectic things get at the office, take a minute before you head out to reflect on the day. Even just a few minutes of contemplation can leave you feeling more refreshed and ready for tomorrow. Here are three questions to ask yourself everyday before heading home from work.
Was I productive today?
Think back on what you did and did not accomplish at work. Did you complete the tasks you set out to? If you performed well and are satisfied with the day's work, take a moment to pat yourself on the back. It can be hard to find the time during your workday to celebrate your achievements, but recognizing even the smallest wins can help keep you motivated.
What are my priorities for tomorrow morning?
If there are things you meant to do but were too busy to complete, remember to prioritize them for tomorrow. Make note of everything that's on the docket and what the most important projects are for the day ahead. Don't go into any workday blind; arrive to work with a clear idea of what needs to be done and the projects that are top priority.
How can I improve tomorrow?
You may have had a productive and eventful workday or it may not have gone exactly how you wanted. Regardless of how the day turned out, look at tomorrow as a new opportunity to knock it out of the park. Think on ways you can improve as an individual and as a member of the team and have specific ideas in mind for constant progression.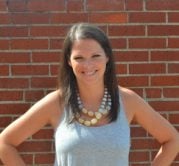 Wendy Moody is a Senior Editor with CUInsight.com. Wendy works with the editorial team to help edit the content including current news, press releases, jobs and events. She keeps ...
Web: www.cuinsight.com
Details