3 reasons why right-party contact is more challenging than ever 
One of the biggest challenges collection operations face—whether an in-house or outsourced venture—is making contact with delinquent borrowers. The collections industry has always had to deal with and overcome negative stereotypes, but in this day and age of heavy regulations and evolving technology, right-party contact is more challenging than ever for three particular reasons:
The Decline of the Landline
It's not rocket science—if a borrower doesn't pick up the phone, it's impossible to collect on a delinquent payment, so reaching them is key. However, as technology and consumer behavior has evolved, we've seen the number of Americans with landlines in their homes drastically decrease. According to the National Health Interview Survey, 44% of American households only had cellular phones during the first half of 2014. This trend toward mobile-only communication seems to be more prevalent among the young and the underprivileged. Among all age groups, 69.3% of 25-29-year olds, and 59.1% with a poor household poverty status1  were mobile-only households.
But when the only option is to reach a delinquent borrower on their mobile phone, collection operations have to be prepared to navigate the complexities of regulations.
Regulations Surrounding Calls to Wireless Phone Numbers
The regulations surrounding collections—specifically calling mobile phone numbers—are complex. Among other things, the Fair Debt Collection Practices Act (FDCPA) prohibits calls to cell phone numbers from auto dialers, unless they comply with the Telephone Consumer Protection Act (TCPA), namely, the portion of the act that states borrowers must give prior consent to contact them on their cell phone.
The TCPA is a noteworthy challenge for collection operations because although the law was originally enacted to restrict solicitations, i.e., telemarketing, it lumps debt collectors into the law, even though telemarketing and collection calls are completely different.
Regulations and the uncertainty of future regulations are a significant concern for many of our credit union clients. Keeping a firm grasp of compliance is no cake walk—in fact, we employ a dedicated compliance and legal team to stay informed of regulatory changes, conduct internal audits, and train our staff, among other things, because we recognize the impact that missteps could have to our business and that of our clients.
Ineffective Calling Strategies
When collection operations utilize calling strategies that only include calling delinquent borrowers during typical business hours—8 a.m.-5 p.m.—when most people are at work, their right-party contact rates are obviously going to be impacted.
And, as most collection management teams know, early stage contact is critical. Collectors strive to be the first collection call borrowers get so that they can be the first in line to receive a payment. But, it's evidently not that simple—being the first in line to receive a payment from a delinquent borrower means increasing your contact rates by developing a calling strategy that includes prime time or evenings to increase your chances of reaching the borrower. Of course, in order to implement this type of strategy, you will have to consider flexing your team's schedules to include evening and weekends, which may require overtime pay. The cost to collect a single dollar can quickly rise the more you align your calling strategy with the typical consumer's schedule of availability.
These are all real issues that we discuss with our clients on a daily basis, and even encounter internally in our own collection operation. And although there is no silver bullet-solution, by being informed and proactive, you can find creative solutions to help your operation overcome these challenges.
Learn even more about industry trends and actionable ways that you can improve your in-house collections process in our ebook, Collections: To Outsource, or Not to Outsource, That is the Question.    
Based on household income and household size using the U.S. Census Bureau's poverty thresholds. "Poor" persons are defined as those below the poverty threshold.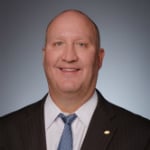 As COO of The Financial Institution Group's AutoPilot® Services, Brad Young manages and consults on all aspects of SWBC's suite of risk and account management services, including collections, ...
Web: www.swbc.com
Details