3 reasons I am thankful to work with credit unions
The leaves are littering my backyard, the Cleveland Browns' season is officially hopeless, and the Halloween candy is long gone; that's right, it's time for Thanksgiving. Or, as I like to refer to it, "every vegetarian's favorite annual dining celebration." (Please note the sarcasm from this lifelong non meat-eater.)
Now, I may not indulge in the traditional turkey dinner with all the fixings, but I do like to take this time of year to reflect on the many aspects of my life. I've blogged about things like my Justin Bieber concert adventure and my summer sabbatical, but now it's time to focus on what really makes me thankful for my profession: Working with credit unions.
The list is long but here are top three reasons I am thankful to working with credit unions each-and-every day.
Member service
Credit unions make members their number one focus. That's the brilliance of credit unions – they focus on members, because members are the owners. After they meet operating expenses and reserve allocations, credit unions return income to members through higher dividends and great loan rates.
That's what I call superior service that prospective members shouldn't pass up.
Employee experience
Successful credit unions know how make a difference not just with their members, but also with their valued employees. They don't just offer competitive salaries and benefit packages; they also provide opportunities for fun with colleagues while serving the community.
For example, Town & County Federal Credit Union even formed an "employee experience team" to bring new initiatives and opportunities to its employees ranging from book clubs to educational courses. The credit union touts that its increased focus on employee engagement has allowed the credit union to better attract and retain its staff, decreasing employee turnover.
That, in turn, motivates staff to provide even better member service. It's a virtuous circle.
Want more inspiring stories? Check out these amazing credit unions recently recognized as the "Best Credit Unions to Work For."
Commitment to innovation
Just like busy career-minded mothers who purchase their prepared Thanksgiving meals from stores (to pass off as their own) to make their lives easier each November, credit unions leverage technology to make life easier for their employees as well as banking experiences superior for their members.
They capitalize on innovative technology, like enterprise content management (ECM) to improve member service and reduce operating costs. By using a robust ECM solution that includes workflow software to capture information electronically and automatically route it through processes, notifying key stakeholders along the way, credit unions increase the speed and accuracy of important processes like member onboarding, loan application reviews, and wire transfers.
With a true focus on members, credit unions leverage technology to take advantage of things like fast and accurate service, dividend payouts, and innovative, easy-to-use services and products.
So happy Thanksgiving to everyone.
And to my fellow credit union partners and suppliers, what makes you most thankful when working with credit unions? Tell us! #ThxCUs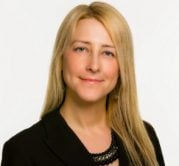 Michelle Shapiro has more than a 15 years of experience in the banking industry to her role as Financial Services Industry Expert at Hyland Software. Her mission is to share ...
Web: www.onbase.com
Details