3 things I learned about being a young professional from a heavy rock festival!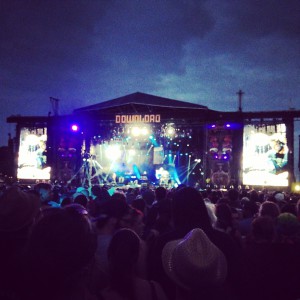 by: James Marshall
So, for those of you that know me well… You may know I like my music on the… Well… Heavier side of things. For those of you that don't know me that well, you now also hold this information! Now we can begin.
I recently spent 5 nights camping in a field at one of Europe's biggest 'heavy rock' festivals, Download. It's an experience I shall never forget. The joy people held for hearing their favourite bands play their favourite songs louder than they've ever been played, it was almost magical. I could go on for days about what I saw there but instead, I want to tell you about 3 things I learned there which will affect my professional life.
These 3 things aren't new ideas, they aren't revolutionary and they aren't difficult! So, I know what you're thinking, tell us already:
1. Don't be scared to ask for help.
Day 1, my friend and I arrive at a campsite surrounded by hundreds if not thousands of already pitched tents. I have to be honest… I had never pitched a tent before which wasn't a pop up. After struggling for about 25 minutes and most likely being laughed at by our camping neighbours, I asked for help. Within 5 minutes and to my surprise, an army of people where helping us build our tent and not 5 minutes later, we were housed for the week.
continue reading »