3 things successful people do during summer
Although it's important to enjoy the "dog days of summer," there are certain actions you can take over these months to prepare you for the rest of the year. So, don't kick back at the pool all summer long; put this time to good use and your career will thank you later.
Review
Summer is the perfect time to sit down with your superior and review your job performance. It may seem unorthodox to conduct this meeting during this time of year. But, it may in fact be the perfect opportunity to touch base. The rest of the year can be so hectic and structured, therefore when the office slows down in summer, schedule a time to connect with your boss. It doesn't have to be a formal review, but just taking time to go over goals can benefit you all year long. Think ahead to the rest of the year and brainstorm ways you and the rest of the team can develop and grow.
Network
There are things you can do all summer long to connect with others in your industry. When the office slows down and employees have more free time, use that time wisely and schedule meet-ups. Go to lunch with business prospects, your colleagues, or your boss. Research networking events in your area and get involved. Then, when things become hectic later in the year, touch base with professionals you've already met.
Unwind
Keeping your career on your mind during summer months is vital, but don't forget to recharge your batteries. Because companies have more down time, it's the perfect opportunity for you to schedule a vacation or just some personal time to relax. It's important to not get too overwhelmed so slow down for a bit in summer and rest up for the rest of the busy year.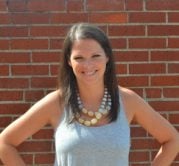 Wendy Moody is a Senior Editor with CUInsight.com. Wendy works with the editorial team to help edit the content including current news, press releases, jobs and events. She keeps ...
Web: www.cuinsight.com
Details