3 tips for winning over your harshest critics
Let's face it: we can't please everyone. If you're like me, sometimes this is hard to accept. When certain colleagues don't see your full potential or are skeptical of your abilities, it's important you not get discouraged, even though that can prove difficult. The next time you face critics at work, consider these three tips for changing their mind and knocking it out of the park.
Keep your head down
When coworkers demonstrate doubt in your ability to perform in your position, the best decision you can make is to lay low and keep your nose to the grindstone. Many critics are only out for themselves, so don't let them negatively influence you. The most effective way to prove yourself is to stay focused and work toward your goal.
Communicate your strengths
When someone doubts you when you know for certain you are capable, don't be afraid to communicate to them why you are sure of yourself. If you've been tasked with a project that others think you may not be right for, demonstrate to your colleagues what it is that makes you perfect for the role.
Resist the urge to get defensive
Remember it's not personal, it's work. That can be hard for some (including myself) to accept. But when others are critical, it doesn't necessarily mean they don't appreciate you as a person. Remain calm when your critics express themselves and consider their feedback and look at things from their perspective. You never know; what may seem like negative criticisms may actually end up benefiting you in the end.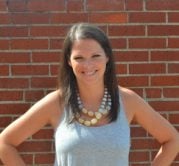 Wendy Moody is a Senior Editor with CUInsight.com. Wendy works with the editorial team to help edit the content including current news, press releases, jobs and events. She keeps ...
Web: www.cuinsight.com
Details