3 ways global good can grow your credit union
"Sounds vague to me, and why should it matter to my credit union and membership?" I can hear credit union professionals saying this in their heads as they read our Foundation's new tagline.
We are a part of a movement. A global movement. Predicated on the concepts of "People Helping People" and "People Over Profit", that has survived and thrived since 1901 (Thanks Ed Filene & Alphonse Desjardin), our movement is all about doing good…for others. The World Council of Credit Unions takes this message global and applies it, using the cooperative model. There is no barrier we can't break to get the financial services and support people need to improve their lives. Our mission cuts across diverse languages, cultures, regulations and politics. Not to mention time zones.
Millions worldwide live without simple access to savings accounts or loans…and, even access to brick and mortar credit unions. In some instances, we bring the credit union to them on a motorcycle! Our international credit union programs are doing Global Good work everyday, in every time zone. Without this work, without "Global Good", people stay in poverty, communities shrink, businesses falter and millions stay financially illiterate and feel powerless to do anything about it. Credit Unions are the global difference. The Global Good difference.
"This is half a world away," you say. "Why should I help, why should I care, or how can my credit union benefit from participating in this global movement?" Here are three ways why Global Good matters to you:

Learn global trends…and lend a helping hand.
Volunteering, sharing knowledge and leaving a lasting impact are traits that every credit union professional embodies. To understand the challenges facing the global movement, nothing beats going out into the field and seeing the work firsthand. Sharing your skills, expertise and knowledge is worth its weight in gold in helping your global peers and their credit unions grow and sustain, amidst a myriad of regulatory and environmental challenges. Group field engagement trips and volunteer opportunities are offered year-round by the World Council to help credit unions, leagues and individuals get involved and make a difference. Upon returning home, participants have a greater appreciation for the work, stay committed and traditionally continue to lend support for the rest of their careers.

You can benefit financially…by being responsible, socially.
Credit Unions lead with their hearts and their heads and World Council has the perfect tool to help you do Global Good using both. World Council's charitable entity, the Worldwide Foundation, offers a Global Good Toolkit, containing numerous tools and products that support World Council programs that do Global Good in countries around the world. Each tool is unique by providing a different level of engagement, depending on each credit union's needs and values. Two tools in the kit, the Global Good Credit Card and Charitable Donation Account, both provide long-term revenue growth opportunities while doing Global Good.

The movement is bigger than all of us, its global.
Everyone wants to be a part of something bigger than themselves. That's the WHY of how many of us came to be in the credit union industry. We wanted to change lives. Be a part of the global movement. Help your peers, their credit unions, and by extension, their members, improve their lives. Farmers in Ukraine. Refugees in Colombia. Homebuyers in Haiti. Orphans in Kenya. These are the faces of the global credit union movement. All need access to what is easy to take for granted: financial services. This is the hope they need and our movement can give it to them.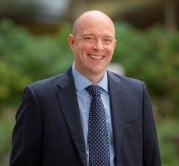 Mike Reuter is the Executive Director of the Worldwide Foundation for Credit Unions, the 501c3 charitable nonprofit that supports the World Council of Credit Unions in its mission of providing ...
Web: https://www.woccu.org
Details