3 ways leaders can boost workplace optimism in summer
As summertime gets into full swing it can be incredibly hard to keep your workforce optimistic and motivated. Most of your employees have dreams of the beach and sunny skies on their minds, as opposed to the workload in front of them. As a leader, it's your responsibility to maintain a productive work environment. Here are three tips for keeping your employees engaged and optimistic not only during summer, but the whole year through.
Maintain focus
When children are in summer camps and vacations are on the horizon, it's natural for employees to have distractions. It's important you check in with them periodically to ensure that they are keeping track with the work that needs to be done. Help them to prioritize items that are time sensitive. Also, if your organization's workload lessens during the summer months, be sure to give your employees purpose.
Be flexible
If you provide your staff with adequate time-off, they will be incredibly appreciative and also stronger employees. When professionals are given incentives, they feel valued and understood. So, if an employee requests a reasonable amount of time off, needs to leave early for a personal reason, or simply wants to take a walk when the weather's nice, be flexible and agreeable.
Concentrate on connecting
Summer can be a great time for reconnecting with your staff on a personal level. If things are slow in the office, take time to engage with them and encourage open communication. You don't have to always take them out to lunch, but even just the action of reaching out and checking in can make a huge difference in their morale.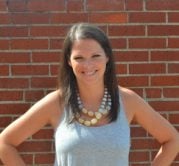 Wendy Moody is a Senior Editor with CUInsight.com. Wendy works with the editorial team to help edit the content including current news, press releases, jobs and events. She keeps ...
Web: www.cuinsight.com
Details