3 ways to create a more personalized credit union member experience
There are over 5,000 credit unions available to consumers in the United States. The competition to find new members is high. In order to stand out in today's modern world, credit unions are tasked with a challenge they set out to meet long ago—creating a personalized experience for every member.
Here are three ways credit unions can keep up with consumer expectations and create a personalized experience for members:
Personalize the way members want to reach out to you
"Bank near me" searches have increased in the past two years by 60%. And while most of those searches are completed on a cell phone, your mobile Google My Business listing is often the first billboard or storefront that your members see for your credit union. Offer members and potential members more options to connect with your credit union than the traditional phone call or website visit—convert your landline or add a textable number to your Google My Business listing.
90% of consumers that search for a local business on their mobile device will reach out within 24 hours. A textable number, available directly on your Google My Business listing, can make it easier for members to reach out to you. Plus, as a saved contact in their phone, members can contact you via text for appointments or questions.
Beyond the convenience of connecting with your credit union in real-time via text, by offering a text option to your members, your credit union will be keeping up with the changing expectations of customer experience. For nearly 90% of consumers, convenient communication options are more expected now than they were before COVID-19. And for nearly 70% of consumers, texting makes the entire experience with a local business more convenient.
Personalize conversations for members on the go
Half of all mobile website visitors expect your website to offer a web chat option with a live representative to answer questions. But even if your website meets this expectation, members that are connecting to your credit union on their laptop or desktop and then have to step away from their computer before the conversation is over are left without answers to their questions. Instead, offer your members a more personalized option—convert your web chat conversations to a text thread. Members can continue chatting with your credit union no matter where they are—right from their mobile device.
And as an added bonus, conversation history is available for the member to check back in on later. Important links to loan rates or mortgage applications will remain with the member instead of lost in a chat box they won't see again. Plus, 9 out of 10 consumers prefer to interact with businesses via text. It's the most personalized communication method you can offer to your members.
Personalize member offers via text
Beyond creating personalized offers for your members—using the context you already have about your members, such as age, location, previous products or services, and more—the delivery of those personalized offers is critical. Email open rates are as low as 20% now, direct mail gets lost in piles, and phone calls are increasingly frustrating for consumers in every industry.
Instead of your traditional methods to deliver a personalized offer, connect with your members in the way they want to connect with you—via text. 75% of consumers say they want to receive a personalized offer, but they want it delivered on their mobile device.
And for banking consumers, nearly 50% that already have a free checking account report they would purchase add-on services like identity theft protection, cell phone protection, and more. Communicate your personalized offers to members with a channel that offers a 98% open rate—texting.
To learn more about how texting can impact your credit union and increase member growth, check out this free eBook: ​​The Enterprise Guide to Business Text Messaging
Growth Strategies for Multi-location Brands. For multi-location businesses, like your credit union, texting offers a powerful way to connect to existing members, find new members, and keep up with growing consumer demands for convenience.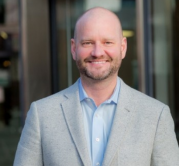 Jamie leads the Financial Services team and go-to market strategy at Podium. With over twenty years of leadership experience for several high-growth technology companies such as Salesforce, AWS, and Orange, ...
Web: https://www.podium.com
Details