3 ways to own your growth and development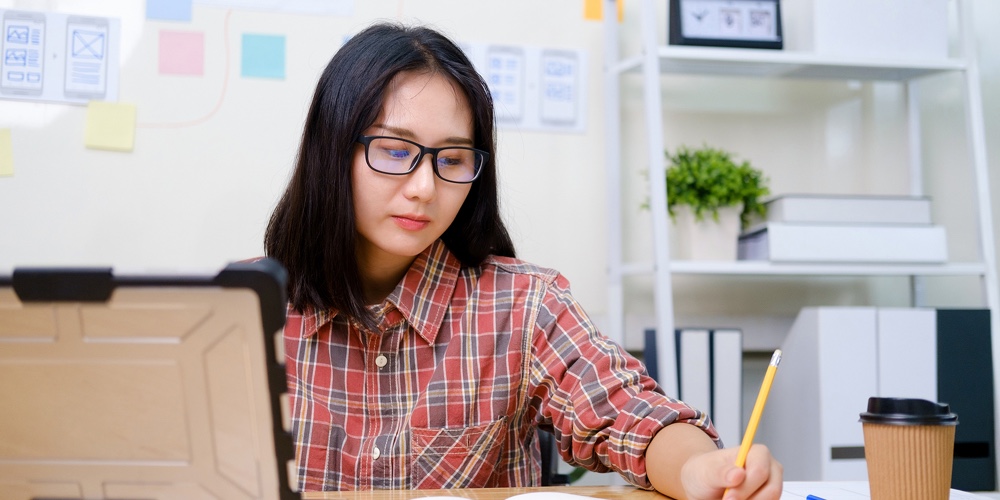 My whole career has been in the credit union industry. When I began, it was for the "end goal" of having a steady paycheck and health benefits. What I found was an industry passionate about serving and supporting the wellbeing of others and abundant in development opportunities. I really connected with the mission of helping others in deep and meaningful ways. This was an industry where I was finding much more than a paycheck: I was finding purpose and connection.
My first credit unions were very small, so formal development opportunities were scarce. What I found though was I could be proactive and create my own opportunities through the willingness to learn, grow, and develop wherever and whenever possible.
For those starting out, or those already on their development journey, here are a few tips for self directed growth.
Ask questions: There is a noticeable difference between learning procedural steps and processes (which is important and essential), and learning at a deeper level as to why things are done the way they are, the connection between processes and how those processes impact the credit union and the members. Of course the first step is to learn the basics and the "how to's" – and to demonstrate proficiency in those areas – but then go beyond that. You can learn to balance a cash drawer by memorizing what numbers go in what places, but if you do not understand why, you will struggle with finding an out of balance. At the beginning you don't know what you don't know. Once you develop a foundational level of knowledge and understanding, challenge yourself to go beyond that and ask a lot of questions to deepen your knowledge and understanding.
Be willing to jump in: If you get a chance to learn about and support different functional areas, do it.  In those small credit unions where formal development can be harder to come by, hands-on development opportunities can be abundant. As a teller I had opportunities to learn about lending and IRAs, and later as a customer service rep I had opportunities to learn about accounting and underwriting.Learning outside of your job responsibilities can benefit you in your current role and open up opportunities for future roles. And I have found that everything learned along the way is valuable. Accounting for example was certainly not a career path I decided to follow, but having functional knowledge and understanding in that area has benefited me tremendously throughout my career. I truly believe learning and growth are invaluable and serve you well.
Lean into discomfort: If you begin to gain insight to a career path you feel might be the direction for you, be willing to go outside your comfort zone and explore it. I am an introvert, and 20 years ago the thought of speaking in front of people made me sick to my stomach, literally. Conversely, I recognized that supporting people in their development was energizing and important to me. An opportunity arose for a position that would allow me to grow and support employee and leadership development initiatives. The catch was that this role required facilitating group sessions – which was 100% outside of my comfort zone. I had to decide if I was going to let that discomfort result in a decision to abandon what I knew was an opportunity to find purpose and fulfillment, to make a difference. Trust me, you can find plenty of reasons to not pursue something. You can talk yourself out of taking a shot. Fear of failure can be a driving force, so instead, take a breath, and be willing to fail forward. Bet on yourself, follow your heart, and put in the work.
"The only limit to the height of your achievements is the reach of your dreams and your willingness to work for them." — Michelle Obama
Linda is the Director of Learning & Client Support at CUInsight.  She has an extensive background in the credit union industry having worked in both large and small credit unions, ...
Web: https://www.cuinsight.com
Details