4 business strategies to stay top-of-mind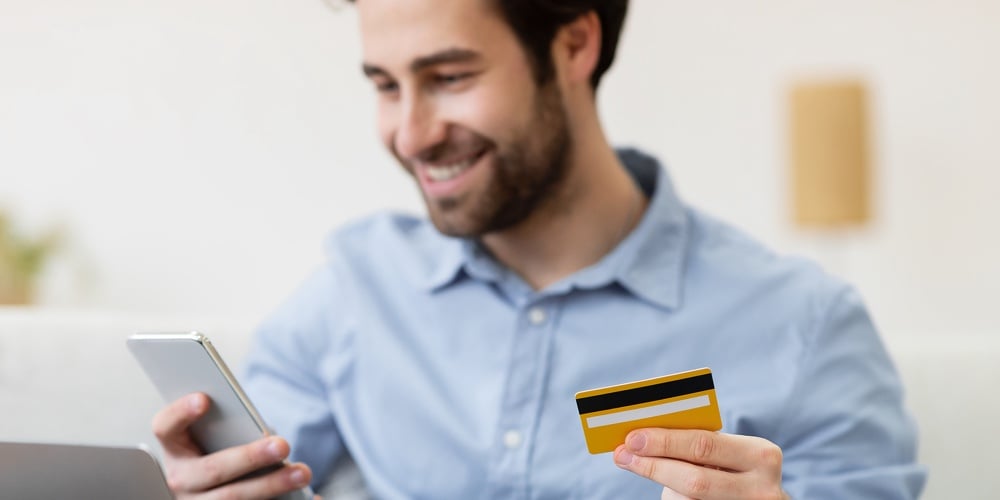 Remaining relevant in the financial services industry is more challenging than it's ever been. Competition from new industry entrants, changes from tech giants, the proliferation of online banking and pandemic-related limitations on physical branches while consumers pivot to digital tools have all disrupted traditional business strategies. Now, financial leaders need to find new, innovative ways to engage account holders and prospects. Here are four business strategies FIs can use to stay top of mind with target audiences.
1. Make better use of internal data
Google announced that by the end of 2023 they would be phasing out third-party cookies on Chrome, the browser responsible for more than half of all web traffic. This change will dramatically alter the way many marketers and advertisers gather and use data to implement strategies like targeted display ads. Although Google has introduced alternative tracking technologies they say better protect user privacy, finding ways to leverage available first-party data will be critical for FIs to take greater control of future marketing operations.
The good news is that FIs already sit on a mountain of account holder transaction data that can be used for marketing purposes and making internal strategic decisions around products and profitability. Raw transaction data holds insights into account holder behavior, priorities and interests and can help predict future actions.
2. Prioritize the mobile banking experience
The pandemic significantly accelerated mobile banking adoption and 54% of consumers say they now use mobile banking apps more frequently than before. Elevating first-party apps to provide better user experiences that encourage engagement will be key for FI success moving forward.
Some innovations include voice recognition features for logging into apps or completing transactions. Photo-based capabilities are starting to expand beyond mobile deposits to include mobile photo bill pay and mobile balance transfer as well. For both mobile and desktop platforms, advances in AI technology can make chatbots and voice assistants critical communication tools that directly impact the account holder experience.
FI leaders should also keep in mind that the next generation of mobile banking users may actually be the old generation. While most millennials and Gen Zers are already well-versed in mobile banking, 69.5% of Baby Boomers use apps as well and older generations represent the largest growth potential for mobile banking adoption.
3. Create more authentic, educational content
In a recent survey, 38.8% of Gen Zers said they learned about personal finance from social media platforms like TikTok, YouTube, Instagram or Twitter. But not all of that information is reliable. There's a glaring opportunity for FIs to provide high-quality educational content via digital channels that engage account holders and add real value to their lives.
For example, influencer marketing can help establish trust with audiences and bring a human voice to an FI's brand experience. Creating optimized video content for YouTube channels, owned websites or other communication channels can help reach new audiences while providing important financial wellness education.
Consumers today crave transparency and authenticity in brand experiences. So regardless of the specific channel or strategy, it's critical that all marketing content is personalized and reflects the FI's core values. Using data insights to understand what is important to account holders as both individuals and in aggregate can help FIs craft marketing content that builds trust and establishes an emotional connection.
4. Reimagine what a branch can be
Physical branches were once an FI's strongest marketing channel, but foot traffic declined significantly during the pandemic. While people are starting to walk through the door again, the shift to digital banking appears permanent. According to a survey from KeyBank, 85% of respondents said they plan to use digital tools to complete some or all financial transactions following the pandemic. But physical branches still have a future as 62% of consumers prefer to use FIs that have physical locations, rather than a digital-only presence. That's why some forward-thinking FIs are reimagining what a branch can be, striving to blend digital and physical experiences.
For example, using AI-powered video ATMs to automate lower-level transactions can reduce costs while streamlining the account holder experience. Some FIs have experimented with appointment-only service for high-value transactions like mortgages or car loans. Providing education on self-service capabilities and offering touchless transaction tools can help encourage digital transactions while engaging and adding value for account holders. Understanding these new touch points and the entire in-branch experience will allow marketers to reach account holders in new, more meaningful ways.
Make new strategies forward-thinking
The conversation between FIs and account holders is now almost entirely digital, and leaders need to capture engagement at new touchpoints to strengthen account holder loyalty and increase wallet share. Business strategies have the best chance of succeeding if they are propelled using account holder transaction data, providing descriptive insights into behavior and financial preferences. Committing to innovation that prioritizes personalized, timely and relevant experiences can help FIs maintain mindshare with target audiences and deepen account holder engagement.
Instead of allowing social media to educate account holders on financial products and services, push out financial wellness content and become the voice that account holders trust. Don't lose sight of those individuals that still want face-to face personal service inside a branch location, and be proactive to balance this action with digital financial tools that have competitive features and convenience. By embracing change and moving quickly to implement new data-driven strategies, financial institutions can position themselves for long-term success.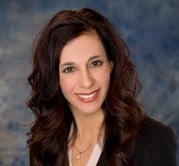 Marla Pieton is a senior marketing executive with more than 20 years of experience in leading marketing strategies, leveraging digital and data-driven platforms as well as building distinctive marketing assets ...
Details