4 common credit card mistakes to avoid
Late payments
Unlike many utility companies that give you a grace period on your payments, most credit card companies want balances paid on the due date and not one day later. They can be so serious about this deadline that they will charge large fees for not making the payment in time. What could be worse than paying a $35 late fee on your $25 payment? To avoid this, sign up for automatic payments so that on the due date you won't have to even think about it and the money will be directly transferred from your account.
Stacks of store cards
Retail employees can do an impressive job in convincing you to sign up for a store credit card. Before you add more plastic to your purse, consider these pros and cons of opening up a store card. If you already have debt you're working on, adding another card to your already hefty pile may not be a great idea. One way to work on digging yourself out of your financial hole is to only pay what you can immediately afford. So, acquiring more card debt may be the opposite of a good financial plan.
Minimum due
It can be easy when you receive your statement to look at the minimum and immediately pay that amount without hesitation. A payment has to be made monthly so why not pay the lowest amount allowed? Doing so will not only get you nowhere in your efforts to pay off your card, but it will also keep you at a high interest rate as the credit card company increases the percentage monthly.
Clueless on credit score
Until you know more about your credit, you won't know specifically which credit cards are right for you. Your score among other things will determine how likely you are to pill your bills and what interest rate you will be given. So before you spontaneously sign up for a card, do your research and find out the best one for your lifestyle and finances.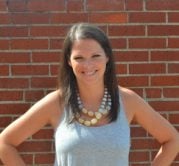 Wendy Moody is a Senior Editor with CUInsight.com. Wendy works with the editorial team to help edit the content including current news, press releases, jobs and events. She keeps ...
Web: www.cuinsight.com
Details