4 tragic mistakes of inexperienced managers
Refusing feedback
Just because you are a manager doesn't mean you know everything. One of the most valuable leadership traits one can possess is humility. Recognizing you have room to grow by accepting input from others will benefit you in the long-term. Don't make the mistake of avoiding advice, because no manager is perfect. Look at feedback from your subordinates and from your superiors as constructive and motivational.
Forgetting the fun
Being a manager is certainly a serious role within an organization. But, although there is work to be done and deadlines to meet, do everything you can to create a positive energy in the office. Employees on average spend about one-third of their time at work, so make their work experience as enjoyable as you can. Implement fun incentives for meeting goals, have music playing in the office, and take walks or short breaks together to regroup and recharge.
Neglecting professional development
Some managers are placed in their position because they are capable of supervising others while others become managers despite being clueless about exactly what it takes. Whatever the case may be, it is vital each and every manager hones their skills and takes part in legitimate management training. Whether it's learning from a mentor or attending a management seminar, managers must devote real time to bettering themselves in their role.
Failing to delegate
It can be incredibly difficult to let go and trust in your team's professional abilities. Leaders that are able to delegate tasks make better use of not only their time, but also their employee's time. Delegating helps a business to thrive by creating a work culture where employees feel valued and appreciated. Check out these tips for how to be a better delegator.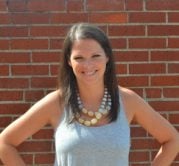 Wendy Moody is a Senior Editor with CUInsight.com. Wendy works with the editorial team to help edit the content including current news, press releases, jobs and events. She keeps ...
Web: www.cuinsight.com
Details