4 ways to digitize lending for a faster approval
Borrowers have always wanted a fast approval. But in a mobile order-ahead, drone-delivery world, that expectation has been cranked to 11. This is especially true among real estate loan borrowers. Mortgage and HELOC lenders are feeling the pressure to say 'yes' faster than ever before.
Speeding up the underwriting process may seem an intimidating task. With mandatory wait times and ever-expanding compliance requirements, lenders may be tempted to focus on improving other areas of the applicant experience. But, thanks to digital lending technology, expediting the loan cycle is within reach even for even the smallest of cooperatives.  
Here are four ways credit union lenders can take advantage of technology to speed up their lending process, improving the overall experience and dominating their local markets.
Digitize the application process – Members have an expectation that you know them, and that you are using their data to add value. As your online and mobile banking strategies evolve, integrate the lending program. Consider adding features like preliminary auto approval based on certain factors. This will help keep your members engaged and gets them excited about your programs.

Streamline your vendors – Integrating a web-based digital platform like LenderClose puts all the vendors it takes to originate a mortgage or HELOC in one place. No need to log in to multiple sites, chase down multiple document providers or reconcile different formats and fields. Your compliance team will benefit, too, from a reduced vendor management effort.
Adopt e-closings – A quicker closing is supremely important to the borrower experience. If you've been holding off because of the risk factor, you may want to give the option a second look. The perceived risk of e-closings has lessened in recent years, helped along by court decisions that said paperless mortgages were sufficient in foreclosure proceedings.
Partner with fintech – Startups want to work with your credit union. They are looking for scale, and importantly, for progressive credit union lenders willing to help them perfect their platforms. Because they are more nimble, non-depository tech firms can tweak, evolve and improve their solutions to fit your lending team's and your members' unique needs.
A positive and fast borrower experience is critical as market pressures increase. In Fannie Mae's Q1 2018 Mortgage Lender Sentiment Survey, "competition from other lenders" set a new survey high for the fifth consecutive quarter as the key reason cited for lenders' lower profit margin outlook. And those "other lenders" go far beyond the community financial down the street or megabank downtown. Scotsman Guide called startups and other non-depository lenders that make up the Internet-lending craze "major forces of change."
The credit union movement has every opportunity to become its own force in the lending ecosystem. Backed by technology that digitizes and speeds the lending experience, local financial cooperatives will become preferred lenders for the next generation of borrowers.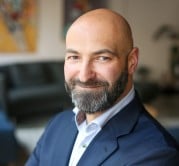 Omar Jordan is the founder and CEO of Coviance (formerly LenderClose), a CUSO, fintech company that's transforming the home equity lending process with its cloud-based platform, Home Equity Express™ (...
Web: https://www.coviance.com
Details