5 big questions for your board
A massive survey (McKinseyQuarterly.com) of corporate directors found that the "average" director knows far more about their company's finances than they do about risks facing the corporation or the dynamics of the company's industry.
Their findings are highlighted below:
The survey was not directed at the credit union industry, but the findings are still useful. And the findings shouldn't be that surprising.
What portion of your board book is devoted to financials? And what portion is devoted to the risks that you face? The dynamics of our industry? How is value created in a credit union?
So here's a thought: ask your board these five questions.
How well do you understand:
1.Our credit union's finances?
2.Our current strategy?
3.How we create value?
4.The risks we face?
5.The dynamics of our industry?
It would be easy enough to conduct your own survey.  Assign a value to their level of understanding: 1 = complete; 2 = good; and 3 = poor.  You could look at individual directors and the board as a whole to find whether knowledge gaps exist.
Will the results be good or bad?  I would argue this: Who cares? And if individuals on a board don't have a clear understanding of finances, our industry, or the risks we face, I'd rather know that sooner than later.  Once a weakness or need is identified, it can be addressed.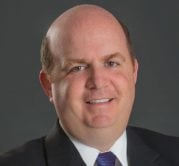 Anthony Demangone is executive vice president and chief operating officer at the National Association of Federal Credit Unions (NAFCU). Demangone oversees day-to-day operations and manages the association's education, membership, ...
Web: https://www.cuinsight.com/partner/nafcu
Details