5 easy ways to show your staff they're appreciated
When you're a leader and you're caught up in your daily routine, it can be difficult to remember to express your gratitude to your staff. You may think to yourself how appreciative you are of them, but unless you actually show them, they may not know you are thankful. Here are five easy ideas for making sure your team knows you're appreciative of their many efforts.
Give them time off
This may seem like an obvious idea, but many companies don't actually provide their employees with enough paid time off. You don't have to go overboard, but allowing your staff periodic days off to regroup and relax will speak volumes. Aside from giving monetary bonuses (which is often not in the company's budget) this is usually the next best thing. Approach an employee that has been working especially hard or has recently achieved a goal and have them pick a day they'd like to have off. They will see you've noticed their job performance and will be grateful that they're being recognized.
Surprise them with small rewards
Who doesn't love a tasty treat? Small actions like bringing donuts in the morning, taking employees to lunch, or even just keeping a stocked break room will demonstrate that you are thinking of them. Good food makes people happy and it can also be a catalyst for employee camaraderie as the team enjoys a treat together.
Ask for feedback
There's something important to be said for asking your staff for their input, not only on your performance but on the efficiency of the office as a whole. When you approach them for feedback, they will know you value their opinions and feelings. Giving them a sounding board will show them that you trust them and hold them in high regard.
Plan fun team activities
There are so many benefits to team building exercises, whether your office is large or small. It's promotes collaboration, allows employees to have fun together, and encourages open communication. Plan fun activities that your staff can do together outside the office. Volunteer for a local charity, attempt an escape room, take a city Segway tour, or go to a local sporting event.
Be specific with praise
It is extremely important to congratulate your team on their successes, but it is even better to point out specific achievements of certain employees. This can be done during a team meeting or communicated directly to the employee. Even if they are proud of themselves for accomplishing a goal, receiving high praise from their superior is truly invaluable.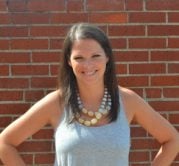 Wendy Moody is a Senior Editor with CUInsight.com. Wendy works with the editorial team to help edit the content including current news, press releases, jobs and events. She keeps ...
Web: www.cuinsight.com
Details