5 process tips to avoid "What have you done for me lately?" syndrome
On my way to work, I heard the news that Janet Jackson gave birth to a baby boy. At the age of 50, this well-known popstar from one of music's most iconic families is a first-time mother.
The initial thought that came to my mind is "how can Janet Jackson be 50 years old?!"? After fanatically reassuring myself that I am not aging alongside Janet, I collected myself and began to think about all of my favorite Janet songs. As a child of the late '80s and '90s, at the top of my list are "Rhythm Nation," "Black Cat," "Miss You Much" and "What Have You Done for Me Lately?".
What have you done for me lately?
Ooh ooh ooh yeah

If you haven't heard it recently, give it a listen and I guarantee this song will get stuck in your head on repeat. You can thank me later for that!
These are words we somewhat kiddingly say to our sales team at the start of each fiscal year. No matter how great the successes of 2016 were, they are now in the past.
But are your customers singing the same tune as they walk through your branch doors or even while logging into your online banking portal?
Let's hope not. But, if you aren't continuously trying to get better, they might start hearing it in their heads.
The big 5
To make sure you stay ahead of customer expectations, here are five process improvements your credit union can explore to create engaged customers to ensure they walk away humming a different tune:
Digital transformation
To remain competitive, your credit union should be embarking on its digital transformation. This is not a "one and done" improvement but instead, this is a journey. Many experts recommend a multi-step approach, replacing disparate systems one at a time.
Simplify the onboarding experience
Today's new generation of banking customers expect superior service from day one. Credit union need to figure out how to appeal to a more demanding generation of customers with a fast, streamlined onboarding process. By doing so, your credit union is immediately positioned better for a positive consumer experience, differentiating your institution and building long-lasting loyalty.
Provide frontline support with instant access to customer information
Technology such as enterprise content management (ECM) supports today's crucial customer-centric banking strategies. With electronic documents and information saved in a secure, central system, employees are able to access customer information and documents directly through your core banking system or other line-of-business interfaces without having to switch screens or applications. That means they can answer customer inquiries empowered with information via a simple mouse-click.
Make better use of big data and fraud prevention tools
Fast fraud detection is essential to minimizing losses. The faster a credit union detects fraud, the faster it can restrict account activity. Quick fraud detection and resolution is also important for maintaining your customer relationships.
Mature electronic signature usage
As digitization efforts mature, credit union should be implementing and growing electronic signature usage beyond early applications. Look for new ways to extend the ROI of e-signatures throughout your credit union for better customer experiences and a competitive advantage.
By embracing these tips, your customers definitely won't be asking "What have you done for me lately?"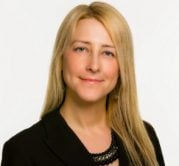 Michelle Shapiro has more than a 15 years of experience in the banking industry to her role as Financial Services Industry Expert at Hyland Software. Her mission is to share ...
Web: www.onbase.com
Details