5 reasons your credit union should outsource marketing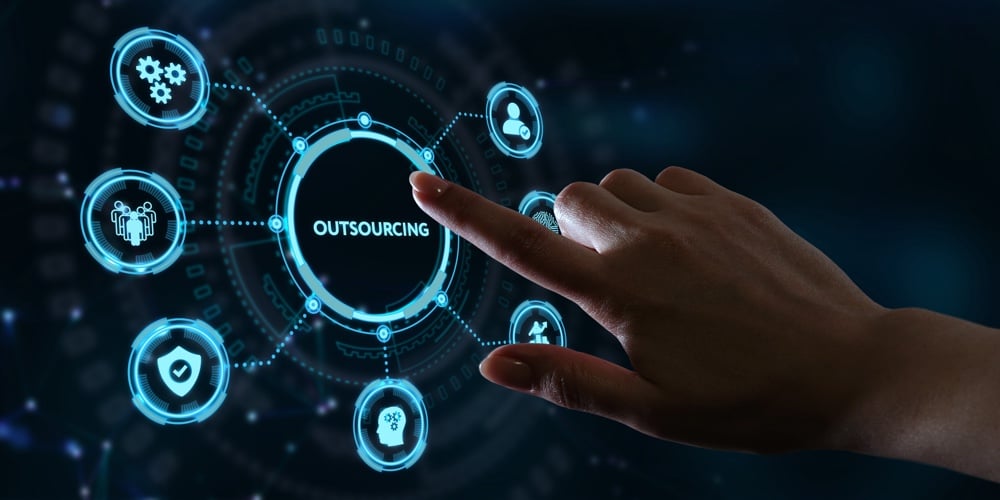 Right now you are in one of two camps: 
You already have a marketing person at your credit union, but task saturation is keeping them from performing at a higher level. They are either doing it all and quality is suffering, or they are outsourcing to several different vendors, leading to a lack of consistency and a disconnect in your brand messaging.
You are the credit union leader tasked with marketing, along with a half dozen (or more) other functions at the credit union. You check the box of marketing and move on to other fires that need to be put out.
There's no shame in either one of those situations. You're doing the best you can with the resources available to you. But you can outsource your credit union's marketing to one team of credit union marketing professionals to help you grow and thrive.
If you've considered it in the past and tabled the idea, now is a good time to reconsider outsourcing your credit union's marketing. In fact, the benefits of outsourcing go far beyond marketing. Other areas we have seen credit unions successfully outsource work to include accounting, collections and IT functions. 
So what can outsourcing do for your bottom line? Here are 5 benefits credit unions have experienced by collaborating with their peers and outsourcing marketing functions: 
Reduce overhead. It's expensive to have an entire team of credit union marketing professionals on staff. From HR and recruitment, to training and benefits, it's a long and tedious process to find good people. With the wide range of expertise needed in modern credit union marketing departments, it's impossible to find one person who possesses all of the skills needed to be successful. And it would be costly to hire all of those skillsets individually. Employing an entire team of experienced credit union marketing professionals from strategy to social media and digital marketing to copywriting and graphic design costs less than one full-time employee.
Leverage industry expertise. The team you outsource to should live and breathe credit union marketing. They should always be learning and growing with the latest tactics and trends. That includes constantly tracking data, comparing that with the results you're seeing and adjusting accordingly to maximize your results. A blending of knowledge to bring fresh ideas that are relevant to the credit union industry is the key.
Ensure consistency. We've encountered credit unions that outsource various marketing functions to several different vendors. That usually results in lack of consistency in your brand and messaging and a disconnect in the strategic approach. Find a team that can handle the strategy, develop the plan, and can execute effective credit union marketing campaigns. Find dedicated full-time experts to ensure that your credit union's strategy and unique value proposition are understood and communicated to your membership, leading to better results.
Gain clarity on the bigger picture. We imperfect humans often can't see the forest for the trees. Many leaders know their credit union so well, they're unable to focus on the bigger picture because of the day-to-day work they're bogged down in the weeds. Bringing in an outside agency can provide a different perspective. An experienced credit union strategist can review your marketing plan to brainstorm new and innovative ideas with you. Fresh eyes can truly bring clarity. Your team should glean a clear understanding of your credit union's goals and provide unique strategies and tactics to help move your credit union's marketing planning to the next level.
Easy to scale up and down as needed. Some times are busier than others. Annual meeting time means it's all hands-on deck to prepare annual reports and send member communications. Other times, it's not quite as busy. Outsourcing your credit union marketing allows you to scale up and down without overburdening your team or keeping FTEs on the payroll when it's unnecessary. 
If outsourcing your credit union marketing has been on your mind, now is the time to ask the questions, gain perspective and see if it's right for you.
Reach out to our CEO, Bo McDonald at bo@yourmarketingco.com for a free consultation to see if your credit union and YMC are a good fit.
Bo McDonald is president of Your Marketing Co. A marketing firm that started serving credit unions nearly a decade ago, offering a wide range of services including web design, branding, ...
Web: yourmarketing.co
Details