5 ways to reduce late loan payments
This past weekend, I went grocery shopping on my iPad. I can see what my dog is up to while I'm at work from my desktop computer. My phone gives me driving directions, plays my music, wakes me up, and occasionally makes phone calls. Like most modern consumers, I expect experiences and products that remove as many manual process as possible, creating frictionless transactions.
The demand for high-quality experiences has spilled over into the financial services market in recent years, thanks to increased competition from traditional and non-traditional financial institutions in the marketplace. Account holders expect seamless transactions within and between their accounts. Not only that, they expect easily accessible options for executing those transactions.  
Your credit union wants to be paid on time, and your borrowers don't want to incur any late fees. To ensure prompt payment, your borrowers need to be able to make loan payments easily across multiple channels. The fewer hoops that a borrower has to jump through to make a payment, the better.  
Ease of access across multiple channels for payment processing increases your likelihood of being paid promptly.
More options for borrowers to pay on time
Your borrowers are busy. They have jam-packed schedules that include work, carpools, children, school, and various other events and activities. In the midst of all their life stressors, making a monthly payment may already be a stressful chore for the borrower who is in danger of not paying their loan on time. Compounding this anxiety by not having an easy-to-access payment option could very well result in one headache too many for your borrower—and an unnecessary late payment for your credit union to have to deal with.
Debit Card Acceptance
To reduce the frequency of late payments, one factor that should be consistent across all channels is the acceptance of card-sourced funds. With so many consumers using debit cards for paying bills and for making everyday purchases, they expect to use their debit card to make any and all payments in their lives. Deploying a strategy to accept debit card payments will align with your borrowers' payment preference and contribute to providing a high quality experience.
A 2016 Tsys study found that 18–24 year-olds (47%) and 45–54 year-olds (45%) preferred debit card payments over cash and credit card. Even the 55–64 year-old age bracket preferred paying with a debit card to the tune of 35%.
Consumers cited the following reasons for their preference for using debit cards to make their loan payments:
30% Easier
14% Instant—no wait time for payment to clear account
11% Convenient
8%  Faster way to make payment
ACH
Consumers prefer to pay their bill online either with ACH or card payment. In fact, 77% of payments were processed online in 2016 compared to 55% in 2010. This consumer trend is continuing to grow every year. To keep up, and to ensure that your loans are being paid on time, your credit union needs payment options that align with your borrowers' expectations in terms of ease and efficiency.
Processing ACH improves efficiency for both your credit union and your borrowers. Operating within this payment channel streamlines your loan pay operations while offering an intuitive user experience for your borrowers. Processing ACH payments means less time spent billing, collecting, and processing payments for you, and less hassle for your borrowers.
Automatic/Recurring Payment options
Perhaps the most effective tool to being able to collect payments on time and avoid late loan payments is the ability to set up automatic or recurring monthly payments.
Personally, this is how I ensure that my bills get paid on time. For me, the ability to set a recurring loan payment that debits from my account automatically each month adds up to one less thing I have to worry about taking care of—and that's a highly valuable service, in my book.
Accepting automatic and recurring monthly payments is not only a valuable experience for your borrowers—studies have shown that customers using recurring payments have 50% lower delinquency rates.  
Help your borrowers in unique and responsive ways
Forty one percent of consumers cited a positive user experience  as the reason they opened an account with a financial institution.
Credit Unions' abilities to process payments quickly, easily, and with less hassle all around, significantly impacts their members' experiences. The payment process experience is one of the most important drivers of satisfaction in loan servicing.
One way that your credit union can increase the likelihood that your borrowers will choose to interface with these preferred payment processing options is to interact with them through these channels.
For example, offering paperless billing options will increase your borrowers' awareness of online bill pay options. Sending your borrowers payment reminders via text message will encourage them to both explore your mobile web features and to make their loan payments on time.
To seamlessly interface with your members and improve their payment processing experience, be sure to make payment options clear and easily navigable on your website.  If members can't find these channels, they're far less likely to use them.
In order to help your borrowers reduce their late and delinquent loan payments, customers need to be informed early and often of what payment options are available to them, and how they can use them to save time, streamline their payment process, and avoid late fees with prompt payments.
To learn how to cost-effectively offer your members debit card payment options, download our whitepaper, Affordable Debit Card Options for Borrowers.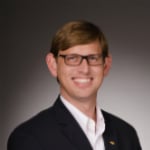 As Director of Technology Strategies for SWBC's Financial Institution Group, Jason is responsible for developing and launching new products and services that address financial institution needs and provide a ...
Web: www.swbc.com
Details