6 steps on how to get a personal loan as a self-employed professional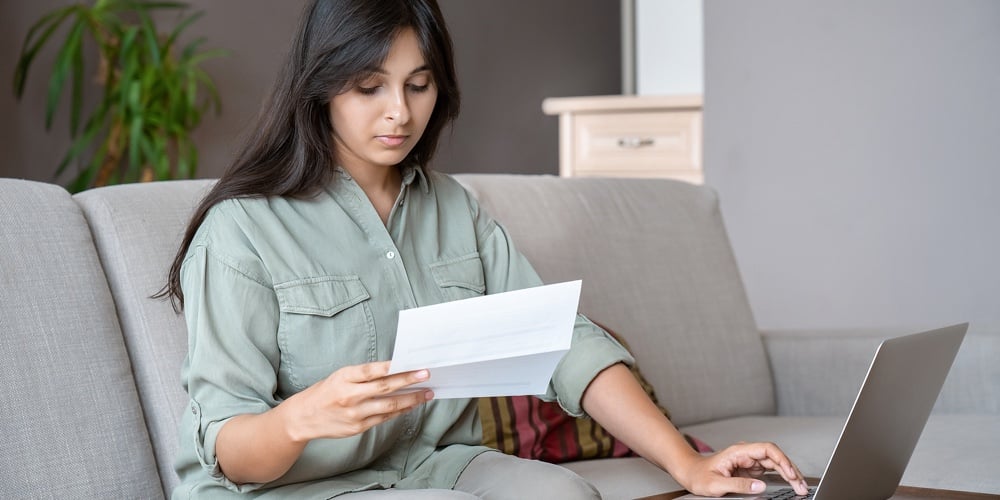 A personal loan is an excellent choice if you need to borrow money for home renovations, car repair and maintenance, and other bills you need to pay. But if you're self-employed, it can be harder for you to qualify for one compared to borrowers with a W2 job. 
In this article, we'll share a step-by-step guide on how to qualify for a loan as a self-employed professional:
Check Your Credit Rating
Your credit score and history are one of the significant factors lenders use to determine your eligibility. They use it to gauge how well you can repay the loan. So, it goes without saying that getting a personal loan with poor credit can be twice as challenging. 
In this case, it's better to work on increasing your credit score first before applying. You can do so by paying your bills on time, catching up on past-due payments, keeping your credit cards open, and asking for higher credit limits. 
If you don't know your credit score, you can check it for free online or ask your credit card provider. Aim for a score of at least 610, but a credit score of 720 or higher will get the most favorable terms and rates. You can check your score on Credit Karma or AnnualCreditReport.com and make sure your report is free of errors since this can affect your score as well. Check your personal credit rating as early as possible so you'll have time to correct mistakes and increase your credit score. 
Gather the Necessary Documents
When applying for personal loans as a self-employed professional, you'll find that lenders generally require more paperwork because of your employment situation. It makes sense to gather important documents ahead of time to streamline the application process. 
The requirements vary from lender to lender, but these are some of the most common documents lenders require:
Bank statements
Profit and loss statements
Tax statements – tax returns, schedules, and/or transcripts
1099s
Most lenders prefer at least two years' worth of financial documents to see a pattern of income and payments. You'll have a better chance of qualifying if you're an established self-employed professional with a semi-consistent income.
Prequalify and Compare with Several Lenders
Different lenders have different policies, rates, and terms for personal loans, so it's important to compare several lenders. Some online lenders offer a prequalification process so you would see if the lender is likely to approve your application and the terms you're going to get. However, ensure that the lender only does a soft credit check to protect your score from pulls. 
Choose the Best Lender Based on Your Needs
After prequalifying, the next step is to compare the terms and rates you've generated. This ensures that you will only apply for the best personal loan tailored to your needs. 
Most applicants choose the lender that offers the lowest rate. That's fine, but it's best to consider other factors as well, including:
Rules and policies specific to self-employed professionals (if any)
Referrals 
Lender ratings and reviews
Apply for the Loan
After choosing a lender, the next step is to apply for the loan. You can either apply online or visit the branch, depending on the lender. Sometimes you may need to schedule a call to complete the application. This is where lenders will ask for the necessary documents about your finances and your business, which should already be ready. They may ask for other documents as well, so be sure to ask beforehand. Communication is important between lenders and applicants to speed up the underwriting and funding process. 
Lenders may do a hard credit check at this point to authenticate the information on your credit report. This can have a slight impact on your credit score, which is why you should be truly ready to apply for the loan. 
Wait for Approval and Funding
Once you've submitted your application, your lender will review your documents and let you know if you've qualified. This could take days, weeks, or even months, depending on the lender. But since you're self-employed, lenders may take a closer look at your application, which could prolong the entire process.
If the lender approves your application, the funds will be deposited into your account, and you can use the money to improve your credit score, finance a big purchase, pay for a major life event, or even fund your small business. 
Final Thoughts
Qualifying for personal loans as a self-employed professional is definitely a challenge. But with the steps outlined above, you now know what lenders want to see in loan applications. Evaluate your finances, determine how much money you need, and remember to put your best foot forward when applying for financing.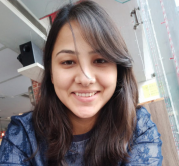 Rumzz is a digital strategist and content marketer. She enjoys spending time with her family. She loves to go out and experience new moments whenever they come to light. Rumzz ...
Web: https://gigglefinance.com
Details